I have always been a fan of architecture and this Beaux-Arts-styled building is no exception. Welcome to Washington Union Station, located at 50 Massachusetts Ave NE, Washington, DC, just blocks from the US Capitol Building. Union Station is home to the Amtrak passenger railroad, bus station, the terminal for the DC Streetcar, and the VRE lite rail commuter trains, Metro subway systems for both Virginia, and Maryland. It is, for all practical purposes, referred to as the transportation hub.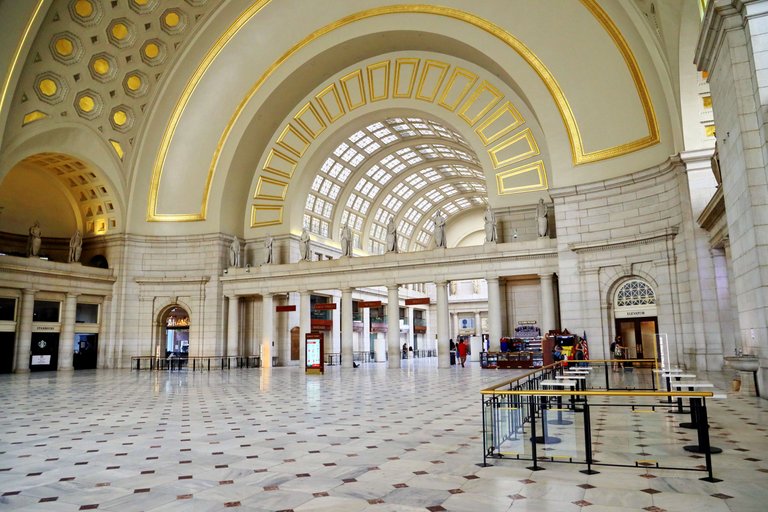 Today is #MarketFriday initiated by @dswigle (Denise, that's me!!) I hope you will join me as we share different markets across the globe. I always look forward to seeing what you send me! It is amazing to see so many different markets and different cultures.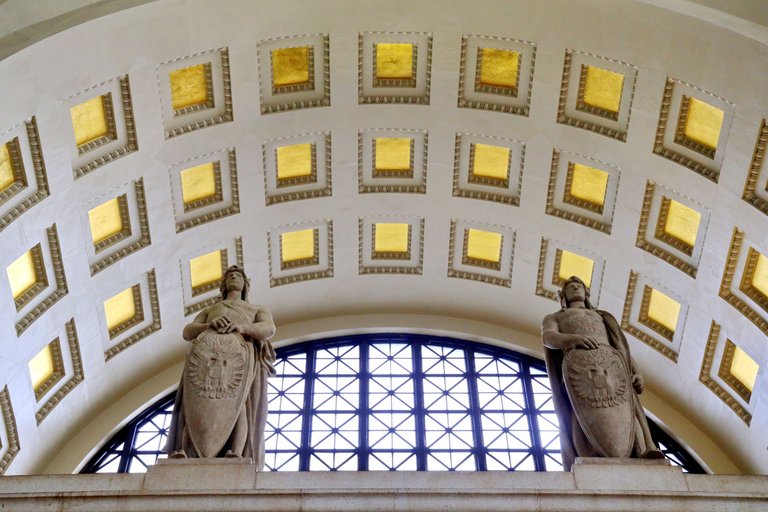 I appreciate the signage they have throughout the station. Easy to navigate, for restrooms, tickets, and food. Even when you come in on one train and need to switch to another, it is well marked so that you can make your way to the next leg of your journey. If you live locally, I don't need to explain any of this to you. You have been through here hundreds of times.
I am fascinated and curious by different cultures and I would love to see yours! Don't forget to take photos wherever you happen to be shopping - whether it be in the grocery store, the local marketplace, or even an art gallery. Wherever money is exchanged for a service or for merchandise. Be different if you wish! It does not have to be a traditional market! We will love it! Don't forget to use the hashtags #MarketFriday and @dswigle.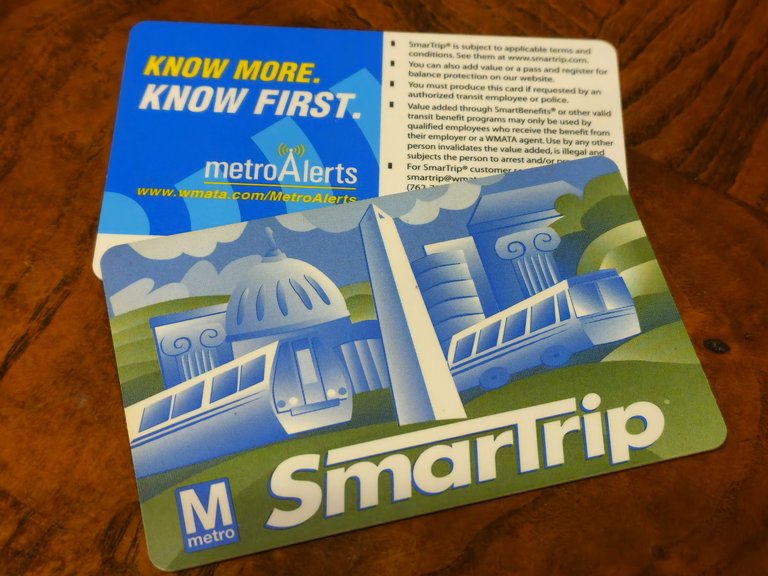 SmarTrip benefits include:
One payment method for rail, bus, and parking
Contactless mobile payments on your smartphone and watch
Auto Reload and never worry about reloading again
One payment method for rail, bus, and parking
Balance Protection if your plastic card is lost or stolen
In addition to Metro trains, buses, and garages, SmarTrip is also accepted on ART, DASH, Fairfax Connector, Cue, RideON, TheBus, DC Circulator, Loudon Country Transit, and Potomac and Rappahannock Transit/PRTC source
They are renewable, plastic cards. Do you want to use one to pay? All you do is tap your SmarTrip card to the green circular targets on a rail fare gate, bus fare box, or Metro-owned parking garage target. Congratulations, you have paid. Step ahead.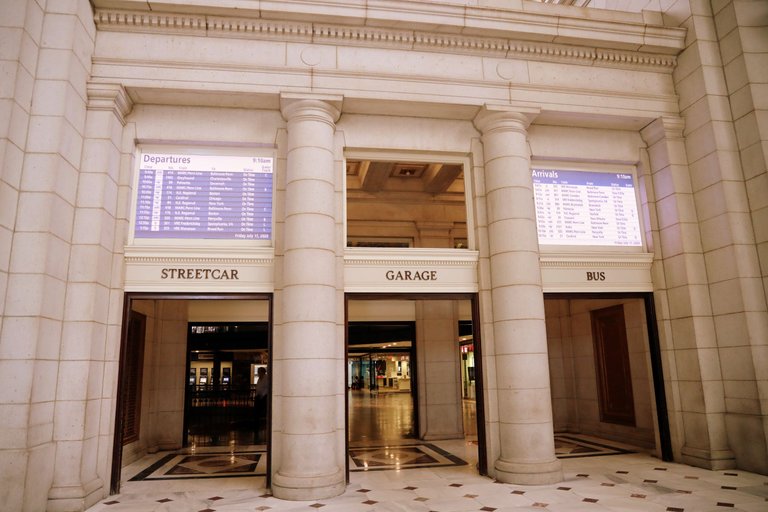 I own a car. Actually, I own two, however, I use public transportation whenever I can. It is fast, easy and I don't have to park the car or circle the wagon, looking for a place to put it down. If I am downtown and it gets to be late o'clock, I will be taking a taxi home. There is a limit to how late those conductors drive their trains. So, it is not the perfect science, but, it works pretty well for me.
How do you get around? Hoof it or drive your car? Do you take a car when you go somewhere or do you try to take advantage of public transportation? To be honest with you, the fares have gone up so much, I cannot believe it. The standard fare for the Metro during peak house is $2.25 - $6.00 during Peak hours. This depends on how far out you are on the Beltway. Off Peak is $2.00 to $3.85. Weekend one-way fare $2.00. How much does your Metro cost?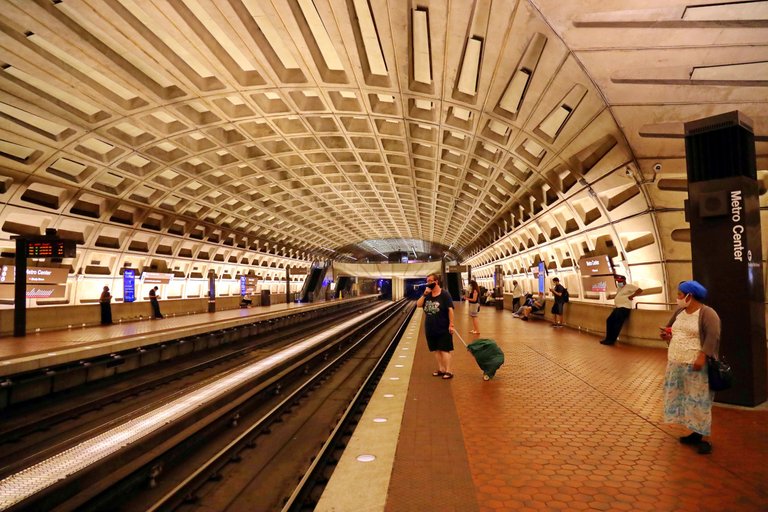 Still in all, it is efficient and affordable, even if a tad overpriced. I guess it is all relative, isn't it? I object to it being so expensive, people can't afford it. While it is a good deal to ride, they should have discounted tickets for those below the poverty line.People are still wearing masks on their own to ride. How about your town?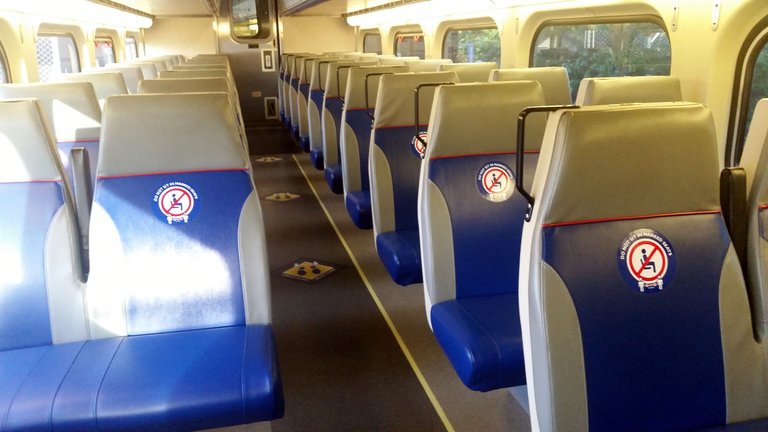 Express bus, Washington, DC to New York City was $19.00 one way. It cost more in tolls and it brings you right into the Port Authority in NYC. Plus, the driver stopped for coffee. On such a short trip, they usually don't.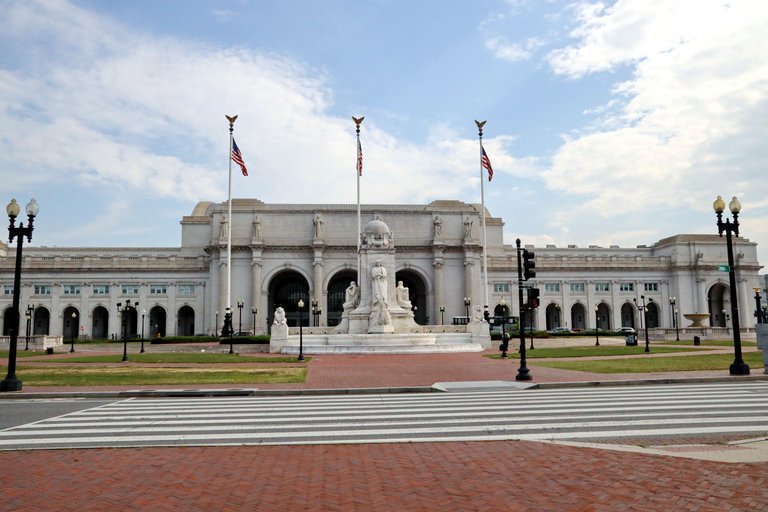 I am appreciative that I have a Metro station close to me. It makes life easier and when it is not working right, pretty annoying. I have to be honest. It works most of the time, so I have no time to be annoyed.

Please leave the link to your post here so it can easily be found by others. It helps you and me to have them in one place. Where else can you take such a quick trip around the globe? Thank you so much for joining us!! ❤
And just like that, this post is done. I hope you had a good time and learned a little something new. As always, I want to thank you for taking the time to visit, and just remember, #MarketFriday loves you! Thank you for supporting the challenge! Have a most fabulous day! Cheers!!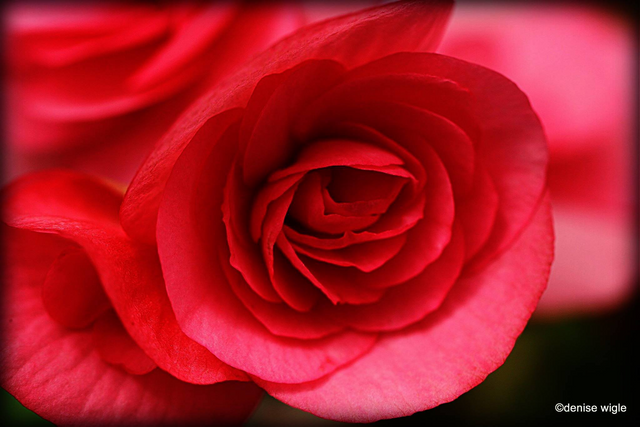 But first, a flower. Always a flower.</cente

</center




The loveliness of you never escapes me

May I gaze upon you, always and a day?

---








---




Fridays are all about the #MarketFriday Challenge! Looking to take part in it? Here is how:




Rules of the Road to Join #MarketFriday!




Go to the market, or anywhere that you pay money for a service.
Take pictures! Be creative!
Tell us a little bit about the market or the event. What brought you there? What did you buy? How much did it cost? Was it expensive? Did it go up or down? I need something other than 50 pictures of the market.
Post the pictures. Of course, you should tell a little bit about the ones you post, it is too difficult to guess on some
Use the MarketFriday Community Platform to post (#hive-196308) This is not required but appreciated.
PLEASE Drop the link into the MarketFriday comment section so I can find it!!
Following me and reblogging the post would be appreciated, but not a rule, more vision for more views on the #MarketFriday posts!
7. You must put #MarketFriday by @dswigle somewhere on your post.

As always, please remember! #MarketFriday loves you!




#TeamUSA is a growing community of quality-content people from the United States or those living here. Check us out on Discord!




Some of these pictures may have been previously used in a different post