Currently set to 2.97% and declining every few hundred thousand blocks is what the Hive blockchain guarantees in APR/Y to your Hive power. This one is a fact, the rest of what I'm going to talk about is not written in blocks.
There's a few misconceptions of the reward pool I've noticed lately so I wanted to go over them so others maybe understand it better.
"Get a whale friend to invest in Hive so he can give you bigger votes"
This may work to some degree but here as well it is not guaranteed that it is going to work longterm and it may not just hurt your post rewards but the curation rewards of your whale friend too.
Let's imagine you write amazing content and you feel you're getting too few rewards on your posts. Suddenly a whale takes a liking to you and starts voting you not just on your latest post but on anything you start posting thereafter using autovote services such as hive.vote or their own scripts they may be running. Hive has feeless transactions so it doesn't cost them much to do this, even hive.vote is free to be used and the only cost is resource credits on casting the votes, something that is of no issue to whale accounts of course.
Now you're very happy with the rewards you are receiving and make sure to post daily to collect that whale vote on top of your other votes you were receiving beforehand. It's all great but eventually at some point there are a few things that happen.
The author becomes not just lazy but also pushes himself to produce something every day for that vote. It's his time to shine and collect so why would he waste a day without posting knowing that big autovote is waiting for him in the code.

The author either stops engaging with his followers that leave comments or questions in his posts because he doesn't have the time for it or is too busy trying to think of what to post next.

The author is exhausted posting daily but the vote is still there so let's just post something "different" this time, less effort and less quality, it's fine now and then right? Well it was fine the last few posts so let's just do another shitpost today and another one tomorrow and a few weeks have gone by and no one has batted an eye so let's just repost this old post I've written when I started out because no one curated it at the time.

Downvotes start coming in and the author freaks out.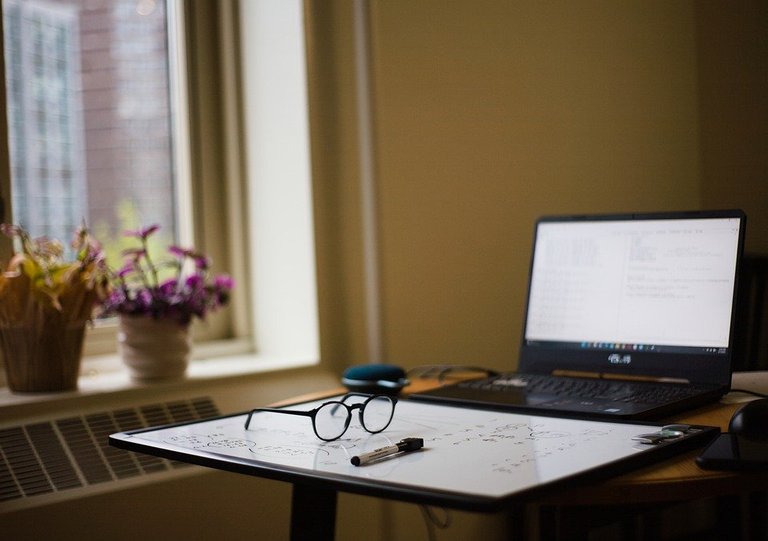 So how can one avoid this scenario?
First of all, don't take the autovotes for granted but at the same time don't try to maximize them. People often say "I don't appreciate a whale downvoting me trying to change the way I post" but no one mentions that autovotes often have the same effect on people. They change the way you post, so try not to let that happen. If you get writer's block one day it's not the end of the world if you don't get a post out that day, sure you may miss out on some rewards but there are plenty of more days and hive inflation to be had and if the whale autovoter is observant it means they're going to care what their vote is landing on.
No whale has ever removed someone from autovoting because they weren't posting daily, at least they shouldn't due to the way voting power works and how flexible it is here. As long as you don't sit on 100% voting power you don't really lose anything (unless the posts get downvoted of course).
So what does it mean to not let the autovotes affect your posting behavior and how can you increase your odds of not getting downvoted due to them?
It basically means don't become farmy, I'm sure we all have that inner voice in our head that asks: "are you sure you want to post this one? hasn't it strayed way off your usual posts you were posting when the big autovotes initially landed?" but you may post it anyway because you like the rewards and so does everyone, it's not a secret. The point is to be true to yourself first and then to your followers or other curators.
This doesn't mean that you can't shitpost or do some lazier posts now and then, your connection to your followers should be the most important aspect on #hive thus being consistent and engaging with them is crucial. Thankfully we have the options to set beneficiaries on posts we feel may be getting too much rewards from autovotes compared to the effort we know we put in or compared to the quality it is from your usual posts.
The sad part is that close to no one uses beneficiaries to forfeit part of their rewards
As a curator I've gotten used to looking at the beneficiaries of a post before casting a vote, some cause I want to know if someone onboarded those users which @hiveonboard usually places default beneficiary settings on them to let me know who onboarded the user, who created the account, etc, other reasons also due to curiosity and trying to avoid more "project hope" schemes to come to life that abuse the beneficiary setting for their own gain.
Either way I don't notice a lot of people forfeiting part of their rewards on their posts. There are a few and most send it to @hive.fund which is our DAO called "DHF" a.k.a. decentralized Hive fund which powers a lot of developers and their projects currently along with some charity organizations and various other things: https://peakd.com/me/proposals
So I keep thinking to myself, are some of these top authors constantly creating quality content where each of their posts deserve all of the rewards, or are they just fine with getting all the rewards on a daily basis no matter what they post? Surely not all of their posts can have a lot of effort and quality behind them but at the same time it'd be stupid to give away part of your rewards, right?
It's a bit of a thing that will probably be more prevelant in the future, though. Doesn't affect too many authors and I'm sure a lot of those authors currently in the top earners list wouldn't mind a few downvotes here and there to adjust things a little without it creating endless drama. So maybe their "forfeiting" of part of the rewards is priced in on the chance that they may get some downvotes they'd be okay with?
Without making this post too long as @victoriabsb would get triggered again I'll try get more to the point.
Neither post rewards nor curation rewards are guaranteed on Hive.
That's not meant to scare you off but it's just the way the platform works and how it fends off attackers of the value being generated and kept within it. Platforms saying downvotes shouldn't exist or where it is very taboo to be used are just being ignorant at this point as we've seen time and time how farmers farm when given the chances and we see it happen today on Hive still but here we have the tools to either abolish or lessen the impact of such farms or other form of "soft abuse" without it being direct plagiarism or identity theft, etc.
Of course a lot of this is subjective too but that's the wisdom of the crowd at work in proof of brain so have at it.
This post isn't meant to be a direct tutorial on how you won't get downvoted if you follow these simple steps, more like a general thing what curators such as myself think of some authors and their activity. It is often times the intentions of the author we judge over a longer period of time and many of us who do downvote luckily also take the time to debate and discuss it.
The good news is that bad downvotes can also be countered. This of course comes at a cost, because everyone who voted up the post loses curation rewards relative to the downvote amount. As an example:
If user A voted up a post to $1 and user B voted up a post to $0 they were both about to receive $0.50 and $4.50 worth of Hive power in curation return. If person C disagrees that the post should earn that much and downvotes it by $5 it'll mean the curation returns for user A will instead be $0.25 and user B $2.25. In that case user D can appear and be of the opinion that the post got overdownvoted and give it another $2.50 vote bringing the total back to $7.50 which means both user A, B and D will have 25% of their curation rewards lowered due to the $5 downvote. This of course means that there needs to be a user D to knowingly vote on a downvoted post even though he will receive less returns on it but luckily there are a lot of stakeholders on Hive who don't mind getting a few hive less returns if it means adjusting the rewards of certain posts and authors better if some downvoters are misbehaving such as downvoting due to retaliation or other personal reasons rather than the content or the value the author might bring to the chain.
Since there's barely any drama happening on chain these "evil downvotes" usually quickly get attention drawn to them and can be countered if the majority think they're undeserving. Sure stake place a major role and there's some whales around here that are way too big compared to the rest but over time it should equalize through curation and market swings, etc. It's one of my main focuses to improve distribution so that stake is spread out wide and far but it's to each of us to decide if we want or can remained staked up.
Alright so my last point for today is something someone said recently in a comment.
"I've built/bought my stake and I don't think I should use it on newbies who just sell it constantly"
The former part of the sentence was in defense of some potential votetrading actions (tl;dr: votetrading - you vote on a few other users daily posts in exchange for a vote back so you effectively just selfvote about 10x per day by only posting once per day, don't do this, if it seems unfair to others growing less quick over time than you it's because it is)
The latter is something I don't really like the thought process of especially in comparison to them rather using their stake on their friends or others who "remain powered up". In a way I understand it, we're all human and can judge others who constantly sell but unless we know more about them and their life we can't really withhold curation just because of that and we shouldn't. I'm sure those who do like Hive, what it does, how it works, scales, what it enables, etc, would love to stake up and grow but if they can't that's another thing.
Point is your account, depending on its activity, should have a certain return over time. 50% of your votes come back to you as curation, some times a bit higher if you self-vote and some times even more higher if you vote on a whale who votes you back or lower if you vote on 10 minnows and they vote you back but it wasn't even close to the vote you cast on them. That's not something you should nitpick and be bothered by, it's just the way Hive works and the reason it works is because most stakeholders are fine with this and don't attempt to "cheat the system" by joining backscratcher trails or actively votetrading with some same sized stakeholders even if they never consume their content or have nothing else in common with them except the stake.
So again, it doesn't matter if you've bought your stake, earned it, or constantly remained powered up and powered up some more, your post rewards and curation rewards are still not guaranteed nor should they be "more superior" than the votes of a smaller, newer user who just joined or someone who sells often, etc. If certain stakeholders deem your activity, content, or something else to not be on par with "community consensus", you may get downvoted and if others agree with it they may not help you counter the downvotes and even add theirs on top. It's not going to help you much if you cry about it or mention how much Hive sucks, etc, it's just the way it is and most of the downvote activity I see on Hive these days is far from unjustified.
There are plenty of good things you can do with your hive power that support the platform, its retention of new and old users and the value of your own investment. Hiding away in a bubble with your votetrading buddies earning twice more stake than others using their stake properly may get you far short term but your reputation and stake earnings will be at stake. Something to keep in mind, same goes for abusers such as sockpuppets, plagiarisers, etc. It's much more worth it to think long term rather than short term. I know immutability combined with no verification on accounts can be tempting to attempt to abuse but it's not going to get you far before you slip up and get caught or someone has something to say or vote against your activity.
Lastly, compare Hive inflation to Bitcoin and Ethereum miners, there people have made an investment, spend money on electricity and are rewarded with new mined ETH and BTC for keeping the network secure.
Here you only need a phone or laptop and electricity and internet, something most people in the world already possess. Then you are rewarded for your activity, content and other things with stake from others, give and receive kind of deal rather than for some reason only thinking about the "proof of stake" part in "dPoS" and assume you just need to shit out some posts to collect your daily rewards and vote on whoever and whatever to collect your daily curation rewards no matter what it is. That's not going to work here and you may have better luck on Steem or Blurt with that mindset and ask yourself if bad distribution of stake and having dejavu daily looking at trending is worth the extra APR you may be getting on their stake.