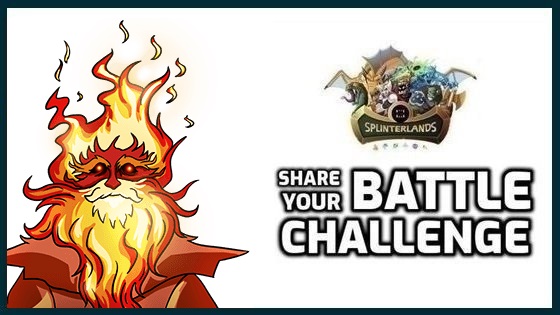 One of the more recently added reward cards is being highlighted this week in the Share Your Battle Challenge. This is the Efreet Elder
---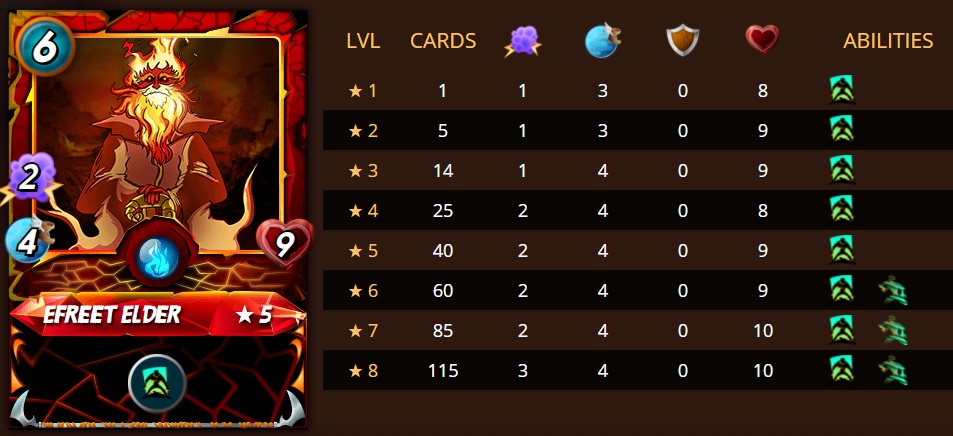 According to the data on kiokizz.github.io, around 33% of this reward card has currently been printed. I usually just collect single cards during the period they are part of the rewards holding on to all of them looking deciding to level them up or not once I have enough. Right now I managed to earn 20 Efreet Elder cards but I have never actually tried the card.
My first impression was ok stats but doesn't really fit the fire summoner theme which is mostly linked toward melee damage. 9 Health and 2 Magic damage with 4 Speed and a mediocre ability for sure are not bad stats for a 6 mana card.
---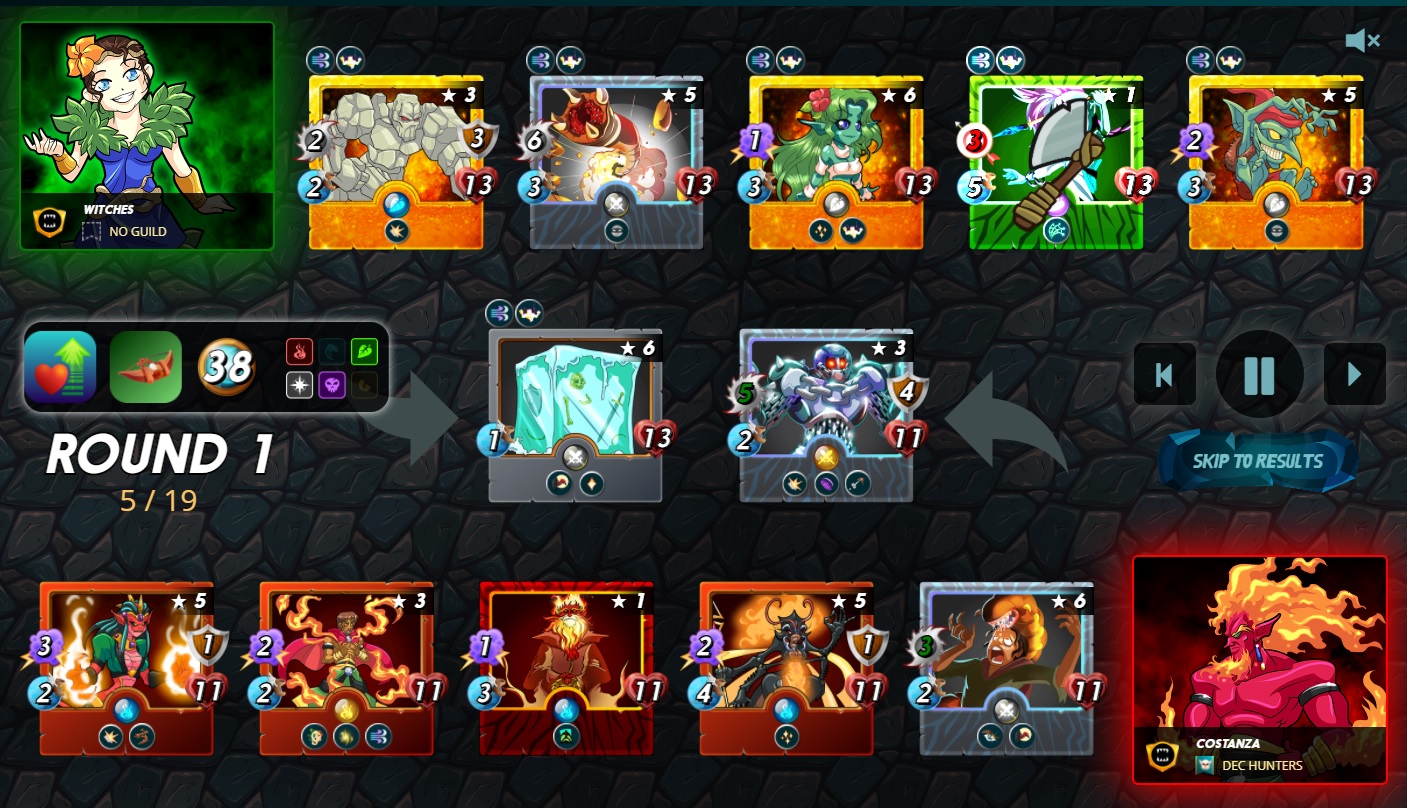 ---
For as far as the game goes, I'm still fighting for a top 30 Spot in Gold League to end the season in the money but it's looking unlikely for me to reach it unless I really start grinding a lot of games. So I used the
Efreet Elder
in a pretty random game with High Mana. The game rule was that ranged monsters could be used from first place with all monsters getting maximum mana. The tank I pretty much use all the time was the
Chain Golem
followed by the
Parasitic Growth
and 4 magic cards. The Beetle Queen provided extra heal, the
Zalran Efreet
mainly a reduced ranged damage for the opponent and in last place the
Naga Fire Wizard
had some good protection against the Sand Worm which many players play with this ruleset.
---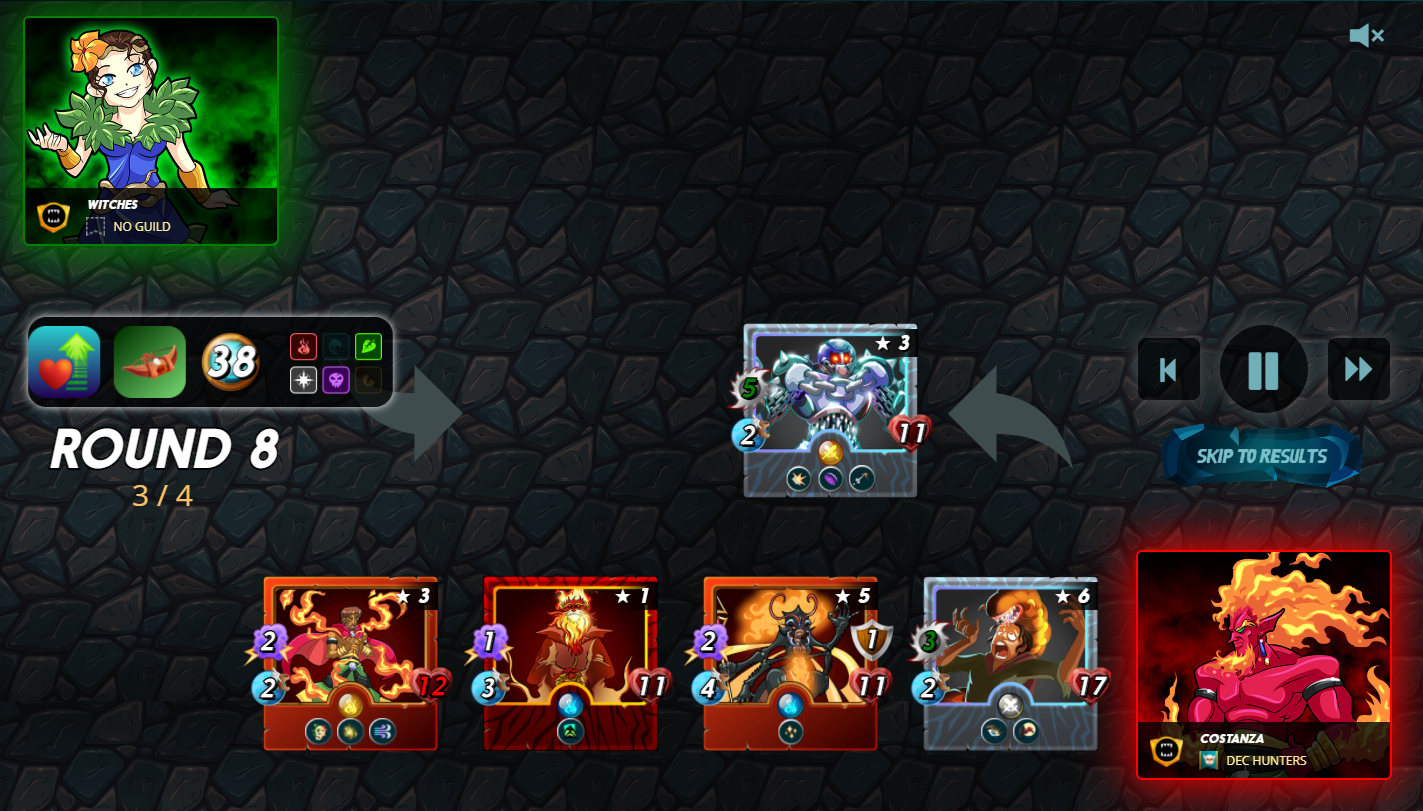 It turned into a fairly easy win and once again with this game rule that increases the health was the case that the player providing the maximum health lost. .
---
Previous Weekly Challenges
---
---
For more Info Around the Splinterlands Game see...
---