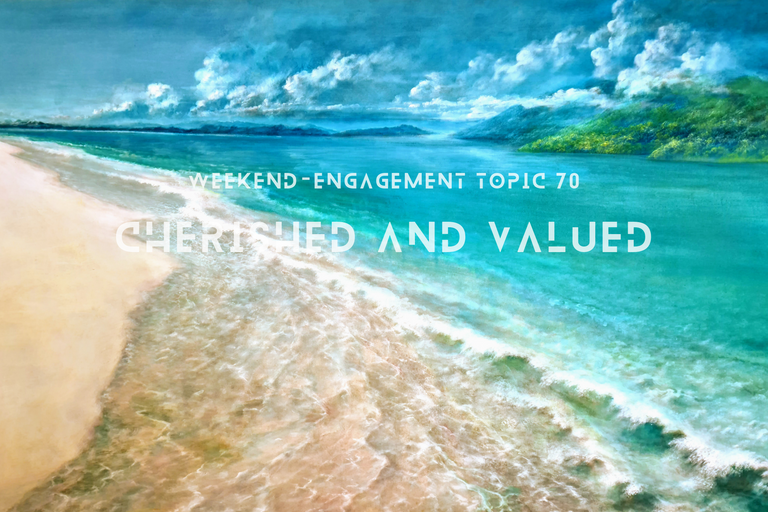 The friend in my adversity I shall always cherish most. I can better trust those who helped to relieve the gloom of my dark hours than those who are so ready to enjoy with me the sunshine of my prosperity.
Ulysses S. Grant
---
I was thinking about an item I really want to have this week and whilst it's a non-essential thing and I generally have a need over want ethos I can't get that damned thing out of my head. I want it! Sort of like Gollum and the precious. Tragic right?
This scenario made me wonder about the items we have around us, our possessions, and what they really mean to us, how precious they are and why. I have mementos and keepsakes from my past and they mean a great deal but also things that don't mean so much or have great value to me. I thought it would be interesting to hear about yours.
The #weekend-engagement concept is simple; respond to the topic in the comments below then stay around and engage with others - On Monday 11th October I'll split some hive between a few who respond to the topic in the comments below.
---
Weekend-engagement topic week 70
➡️ Option one: Tell us about an item you own that you cherish and value
Name an item you have and tell us why you value it. Leave a picture also if you like. It could be a keepsake, souvenir or memento, tool, heirloom, appliance, toy, clothing, book, photograph, electrical equipment, musical instrument, vehicle, bike, tea cup, garden bed, artwork, furniture item...Basically any thing you have. Tell us about it and why it's so valued or what it means to you. It should be easy, unless you don't value anything at all.
➡️ Option two: Tell us about something you don't have but want and why you desire it
This is basically the same as option one but it's about an item or thing you do not have but want. Tell us what it is and why. Drop an image if you like.
✅ Answer in the comments below
✅ Be creative and have some fun
✅ Add an image if you would like
✅ Engage below in the comments
❌ Don't drop links to external posts
Read this bit so you know what to do.
⬆️ - ⬆️ - ⬆️ - ⬆️ - ⬆️
---
The image above is one of my prized possessions; a painting created by my father. This painting is large, almost two metres wide and it hangs in my lounge room. Dad painted it in 2002 based on a scene in Far North Queensland, Australia where he lived. It has ended up in my care along with several others that I cherish greatly. It reminds me of him each day and that his legacy lives on in me and his other children.
I took this photo with my phone so it doesn't really look that great; in real life it's rather spectacular. I also have cropped it down so maybe the composition suffers for it, but I think you'll get the idea.
---
That's the topic folks; you have until Sunday night to get your response into the comments below and I hope you'll stay around and get friendly with some of the others who participate as it'll be good to see you around over the weekend. Have a great weekend whether you engage or not though - Life's too short not to.
---
Design and create your ideal life, don't live it by default - Tomorrow isn't promised so be humble and kind
Discord: galenkp#9209
The image is mine