Hello, you may have found your way here because of your Hive username being in this list. Created earlier today, this list contains all of the accounts that have posted on Hive since its birth that are currently voting on their corresponding Steem accounts for Steem witnesses running 0.22.8888.
In case you did not know, 0.22.8888 is an illegitimate version of Steem being run by illegitimate witnesses put at the top of Steem's witness list by a single vote from Sun Yuchen (Justin's real name). This illegitimate version restricts certain legitimate Steem stakeholder accounts, arbitrarily chosen by spiteful sham witnesses..
When the sham witnesses first implemented this illegitimate version of Steem, Sun Yuchen's proxy voting account @dev365 (which maintains centralized control over the consensus witnesses) unvoted any Steem account not running it. It may be noted here that many of the accounts currently being voted by Sun are still sockpuppets, two of which were brand new accounts when 0.22.8888 was first run, voted on before they even had their shared witness server working.
Born from the ashes of Steem's centralization attack
A centralized blockchain is pointless. It's a farce. You can't trust a ledger under the control of a single party. This is why Bitcoin has value while centralized digital currencies that came before it always failed. Steem is just the latest blockchains to prove that.
When these sham witnesses, voted on by a single party, arbitrarily decided some stakeholder accounts were not allowed to transact on the network, they showed their incompetence and wholesale disrespect for the blockchain and its stakeholders. If one legitimate Steem stakeholder is affected, it may as well be all of us.
Hive was born because its creators, longtime Steemians and cryptocurrency enthusiasts, knew that a new network without that attacking stake was needed. Steem will forever be under attack, and that is how it is playing out.
The people affected
You may be familiar with some of the people owning the affected accounts: @freedom, @pumpkin, @blocktrades, @gtg, @good-karma, @roelandp, @steempress, @darthknight. Some of these people have added incalculable value to Steem and now Hive. Far more than Steem's sham witnesses ever will as they peck apart the corpse of that blockchain. @darthknight is particularly affected because of a typo to where he wished to power down his STEEM, which would have been easily fixed had the sham witnesses of Steem not have arbitrarily chosen to restrict him from using his account.
Please
If you find your account name in this list, I invite you to consider the above. It is absolutely not fair to any stakeholder on the Steem network for legitimate stakeholders to have their accounts held hostage. Doing so diminishes the value of everyone's stake, including the stake those who may not like those people. I encourage you to review the witnesses you are voting on Steem and remove those who are diminishing your stake's value, among other injustices being committed by those running the illegitimate 0.22.8888 version.
Hive is built on a foundation of decentralization with the freedom for all to use their accounts as any other account would. I wish that anyone using Hive and simultaneously having a Steem account will align their values, one way or another.
Act
List of Steem witnesses, look at the far-right column to see which accounts are running the illegitimate 0.22.8888 version: https://steemd.com/witnesses
Adjust your witness votes on SteemPeak, where the version can be seen in the "Ver." column: https://steempeak.com/witnesses
List of accounts active on Hive and simultaneously voting on sham witnesses on Steem:
@a0i
@aafeng
@a-alice
@aaronleang
@aaronli
@abasinkanga
@abbak7
@abcallen
@abduljalil.mbo
@abdulmanan
@abdulwajid1978
@abh12345
@ace108
@aclcrypto2
@acousticsteveo
@actifit
@actifit-peter
@acu.fund
@adeljose
@adsactly
@ahmadmanga
@ahmadnayan
@ahnpeter
@ajanphoto
@ajks
@akukamaruzzaman
@alanyao
@albertvhons
@alexjay
@alexran
@alexs1320
@alif-alfatih
@aljif7
@almi
@alokkumar121
@also.einstein
@always1success
@amico
@aminealaoui
@ammonite
@anderssinho
@andimywapblog12
@andrewma
@andrianna
@andruto
@andyjaypowell
@annabellenoelle
@anonymity.inlet
@anonymousman1
@anroja
@ansoe
@aquabox
@aquinotyron3
@arnel
@arslan786
@artgirl
@artier14
@artonmysleeve
@asd5710
@askari
@assan
@a-steem-whale
@atnep111
@atongis
@aulia1993
@aussieninja
@autokjk70
@awie
@axeman
@ayijufridar
@ayogom
@azmielbanjary
@azwarrangkuti
@baa.steemit
@badfinger
@baiboua
@baileys
@bala41288
@balticbadger
@bambuka
@barbara-orenya
@barmbo
@baro89
@bbrewer
@bcm
@beajinsu
@bengy
@berrydeng
@bert0
@bettervision
@bhuriben
@bib15hash
@bidesign
@bigtakosensei
@billybohner
@bitcoinroute
@bitland
@bitrocker2020
@biuiam
@bji1203
@blessedman939
@bluefinstudios
@bluemoon
@bluengel
@bobokyaw
@borodas
@botfolio
@brewery
@brianoflondon
@bring
@broncnutz
@bsfmalaysia
@btcupload
@burlarj
@business10x
@bustillo
@busybody
@buttcoins
@cam1lo
@cameron.barnes
@canna-curate
@capitanzek
@captainbob
@carbodexkim
@careassaktart
@carlos84
@carrieallen
@carsonroscoe
@catwomanteresa
@cepul
@certain
@cervisia
@cesky.donator
@chadmichaellibby
@charjaim
@chekohler
@chesatochi
@chetanpadliya
@chinesebi
@chronocrypto
@chugoi911
@circa
@citimillz
@city-of-dresden
@cliffagreen
@clixmoney
@cloudblade
@cloudspyder
@cmplxty
@cnosteem
@codingdefined
@coinchaos
@coingecko
@coininstant
@contrabourdon
@costanza
@cowboyinvestor
@cre47iv3
@crowdwisdom
@crypto.piotr
@cryptohodlgroup
@cryptokannon
@cryptopassion
@cryptopie
@cryptovato1
@crystalhuman
@crystalliu
@cultus-forex
@curationkiwi
@curatorcat
@cwow2
@cyanidevf
@cyemela
@czechman
@dailyspam
@daisyphotography
@danmaruschak
@dappcoder
@darlenys01
@darrenclaxton
@darrenfj
@darthgexe
@daudimitch
@daveonarrival
@davidke20
@deadzy
@deanliu
@deathcross
@deepwaters
@denis-skripnik
@denmarkguy
@derekrichardson
@diabolika
@dilimunanzar
@direwolf
@discovereurovelo
@djlethalskillz
@dknkyz
@dmitrydao
@doctorcrypto
@doitvoluntarily
@donatello
@donekim
@dongkong
@don-t
@don-thomas
@dreamya
@droida
@dropthatcode
@dtrade
@dulce160
@dunkman
@eaposztrof
@edb
@edwardchan
@eewa
@elbrava
@elenasteem
@elgeko
@elguille
@elizacheng
@elkezaksek
@elprutest
@emeeseese
@emiliomorles
@emjoe
@enginewitty
@engrsayful
@enjoyinglife
@enmy
@equipodelta
@ericet
@erikklok
@erixink
@e-r-k-a-n
@ernaerningsih
@erodedthoughts
@etainclub
@etherpunk
@ety001
@evagavilan
@evanstinger
@evegrace
@everrich
@eversloth
@evlachsblog
@ewkaw
@fabiyamada
@fajarmadan
@familyonline-tv
@felipejoys
@fernandosoder
@ffcrossculture
@fillow
@finanzasid
@firayumni
@firealien
@fknmayhem
@fleur
@flowerc
@forecasteem
@forrestwillie
@forykw
@fracasgrimm
@fragmentarion
@franz54
@freakerz
@freddio.sport
@free999enigma
@freebornangel
@freedomno1
@freedompoint
@freedomtowrite
@french-tech
@friendlystranger
@frugal-fun
@fucho80
@fullcoverbetting
@fundurian
@funtraveller
@future24
@futurecurrency
@gabbynhice
@gamemods
@garamee21
@gduran
@gerber
@gghite
@glory7
@golden.future
@goldenwhale
@goldrooster
@good-darma
@goodreader
@gravitcaper
@greenhouseradio
@greenlatte
@greenswell
@gringo211985
@gtpjfoodbank
@guiltyparties
@guruvaj
@gysmo
@haejin
@hagstrom
@hakim12
@haleshaw
@happy.eng
@happydolphin
@happyme
@happyphoenix
@harkar
@harpreetmaan
@harryji
@hbi
@hdmed
@hebrew
@hedgeserv
@heimindanger
@hellene8
@hhusaini
@historiasamorlez
@hjk96
@hkfree
@hmayak
@hnt
@hone.heke
@honey00
@honeysara
@honolulu
@honoru
@honoru.sports
@htliao
@huangzuomin
@huaren.news
@huarennews
@hungryhustle
@hykwf678233
@iamraincrystal
@iamujjwaladitya
@iansart
@icebing925
@icon123456
@ili0braz
@ilovemylife
@ilyasismail
@imamularifin
@imisstheoldkanye
@imransoory
@imtase
@infidel1258
@in-macro
@intellihandling
@invariable.muse
@iptrucs
@iqbaladan
@ireneblessing
@ironshield
@isaria
@isauris
@itharagaian
@ivansnz
@iyanpol12
@izge
@jackofcrows
@jadnven
@jagged
@jaki01
@janaveda
@janicechua
@janyasai
@jcrodriguez
@jedigeiss
@jeehun
@jeenger
@jeffjagoe
@jeffmackinnon
@jenina619
@jenna16
@jeremiahcustis
@jeronimorubio
@jferdous
@jini-zzang
@jjal
@jjprac
@jkramer
@jlufer
@joanstewart
@jocieprosza
@joe.public
@johannpiber
@johndoer123
@joklahoma
@jongolson
@jonyoudyer
@joseangelvs
@joseda32
@joseph1956
@josua1
@jrcornel
@jrej
@jrswab
@jrvacation
@jsj1215
@jsl416
@jsquare
@juanmolina
@jubi
@julianhorack
@june0620
@jurajimmy
@jurich60
@juscurrency
@justinparke
@justynatina
@justyy
@jwolf
@kadishakho
@kaerpediem
@kamchore
@karamyog
@k-banti
@kdtkaren
@keithboone
@kemal13
@kenchung
@kendra19
@kenny-crane
@khairulmuammar
@khalil319
@kim0412
@kimzwarch
@kingscrown
@kingsguards
@kirato
@kirstin
@kisom1
@kiwifi
@kiwiscanfly
@kjinhyun
@kobusu
@kolkamkwan
@kommienezuspadt
@koreaminer
@kouba01
@kpreddy
@kramgelo
@kreur
@krevasilis
@kunschj
@kyju
@laborpolitic
@lacking
@ladynazgool
@lanzjoseg
@larsito
@lavanyalakshman
@lays
@ldsklee
@lebah
@leemikyung
@leesujin
@leeyh
@leeyh2
@lemooljiang
@leoumesh
@leprechaun
@leveuf
@librepensadora
@lightcaptured
@likedeeler
@lion200
@liubao
@liuzg
@liverpool-fan
@lord-geraldi
@lovelemon
@lovelyyeon.sct
@lovemetouchme2
@lovequeen
@loydjayme25
@lucky-guy
@luckystrikes
@luminaryhmo
@luueetang
@lymichale
@m18207319997
@macemasta
@macoolette
@maiyude
@maliakafaiza
@mamacoco
@mansi94
@mantishands
@mariita52
@mariolbi
@markitoelias
@marlui
@marpa
@marvel1206
@marya77
@maryincryptoland
@masudrana
@masummim50
@matheusggr
@mballesteros
@mcoinz79
@medo84
@meerwaseem
@meesterboom
@mehta
@meins0815
@melissaa
@melooo182
@menoski
@metzli
@mgibson
@mhm-philippines
@michaeljn
@michelmake
@mickvir
@milaan
@minamiyololife
@minimining
@minloulou
@mintrawa
@missteriously87
@misterc
@mittymartz
@mllg
@mmunited
@moeenali
@mondoshawan
@morkrock
@morningshine
@mraggaj
@mrblackbird
@mrviquez
@mrwang
@msena
@msg768
@msphilippines
@munawire
@mvd
@my451r
@mysearchisover
@nainaztengra
@nanosesame
@nascimentoab
@natha93
@nationalpark
@nattybongo
@nectarla
@nederob
@nenad-ristic
@nextgen622
@ngieng
@nicenfunfitness
@nickyhavey
@nigelmarkdias
@nineteensixteen
@ninjacyber
@nisiryan0522
@nokodemion
@norbu
@nostalgic1212
@novacadian
@novelcoronavirus
@nowmacha
@nuagnorab
@nurseanne84
@nutritree
@nyarlathotep
@odillegogh
@offgridlife
@ogochukwu
@ogoowinner
@olatun
@olivia08
@olusolaemmanuel
@oluwashinaayomi
@onepercentbetter
@oneshot
@onespringday
@organduo
@orion7
@otemzi
@ourlifestory
@p3d1
@pandasquad
@pangoli
@paopaoza
@papanic
@paradise-found
@parisfoodhunter
@parkname
@pavonj
@pawanregmi28
@pegarissimo
@penguinpablo
@pennsif
@pereu4ivatel
@pet.society
@ph1102
@phgnomo
@philippekiene
@philpotg
@phoneinf
@photocircle
@pialejoana
@piotrgrafik
@pixelfan
@pixresteemer
@pizzaboy77
@pizzapai
@pjo
@pnc
@pogarda
@ponpase
@por500bolos
@porn.blog
@portugalcoin
@powerego
@power-whale
@prechyrukky
@prettynicevideo
@proffit
@puneetsuthar
@purepinay
@puza
@qifenggan
@querdenker
@quinteroyolanda
@quotes-haven
@qwerrie
@r1s2g3
@rachel1990
@rainingfall
@rajib2k5
@ramengirl
@rangertx
@raulmz
@ravenkim
@ravisarikonda
@razeiv
@redline-aviator
@redpalestino
@redtravels
@reeta0119
@reggaesteem
@reinhard-schmid
@reiseamateur
@rezoanulvibes
@richi0927
@rijalmahyud
@rikaz87
@riseofth
@ritxi
@rivalhw
@roadstories
@roberto71
@robertyan
@robin.han
@rok-sivante
@romiferns
@ronaldoavelino
@roninrelax
@rosatravels
@rowell
@rthelly
@rubberduckiemom
@russia-btc
@rycharde
@rynow
@sabari18
@saimegh
@samminator
@sampraise
@samsemilia7
@sanaee
@sarez
@sasaadrian
@sashas
@sayee
@schamangerbert
@schiba
@scooter77
@secretman02
@self-track
@sesil
@seunglimdaddy
@seyiodus
@shandian
@shanghaipreneur
@sharkmonsters
@sherryzhou
@shortsegments
@siavach
@siipank
@silviu93
@simaroy
@sindoja
@singa
@sinlg
@siphon
@siucatti
@sk1920
@skuld2000
@skylinebuds
@slavomiro.vonzo
@slientstorm
@snowyknight
@socalsteemit
@softmetal
@soluce07
@someguy123
@sometacos
@songbj
@soonhock
@sorin.cristescu
@sorin.lite
@spe3dy123
@sponge-bob
@spontaneart
@stackin
@starlost
@staryao
@steem.buzz
@steem-beat
@steemik
@steemitcuration
@steemsportsguy
@stef1
@stefannikolov
@stehaller
@stepko
@stever82
@suci
@sudutpandang
@suep56
@sugitv
@suheri
@sultan-aceh
@sumatranate
@sumit1998
@sunai
@superlao
@superoo7
@surpassinggoogle
@susueng
@syedumair
@syh7758520
@sylviamiller
@tailah.bayu
@taitux
@tamiil
@taskmaster4450le
@tasteem
@teach-me
@team-cn
@teamhumble
@techtek
@ten-years-before
@tfame3865
@thaibenz
@thales7
@thecryptodrive
@theia7
@thekittygirl
@themonetaryfew
@thettinaung
@thomaskim
@thomasthewolf
@tiffany4ever
@tipu
@tkdgjs79
@tobetada
@tomhall
@tomoyan
@tony-duke
@toocurious
@tracer-paulo
@trafficinsider
@travelgirl
@travelnepal
@travoved
@trincowski
@tussar11
@tvb
@tykee
@udabeu
@ukay66
@underground
@urdreamscometrue
@urinalysis
@urun
@uyobong
@vadbars
@valued-customer
@vampire-steem
@vermithrax
@vickyli
@victory622
@vidafitnessfeliz
@vieanna
@vimukthi
@vincy
@virus707
@vladimir-simovic
@vndragon
@votebetting
@wagnertamanaha
@wajahatsardar
@wendyth16
@whalestrail
@whatsup
@wherein
@whitespace79
@wilhb81
@wilkinshui
@willson-d
@wittywheat
@wmbakester
@wongbraling
@wongshiying
@wonsama
@woolgom
@world-travel-pro
@wwstreet
@wwwiebe
@xels
@xiongmaogege
@xplosive
@yajirang
@yanirauseche
@yasu
@yehey
@yellowmode
@yintercept
@ylich
@yonnathang
@yuriitonkov
@yuza
@zafarishafiq
@zafarynl
@zainalbakri
@zamifara
@zanoni
@zbymy
@zemiatin
@zerofive
@zohaib336
@zzing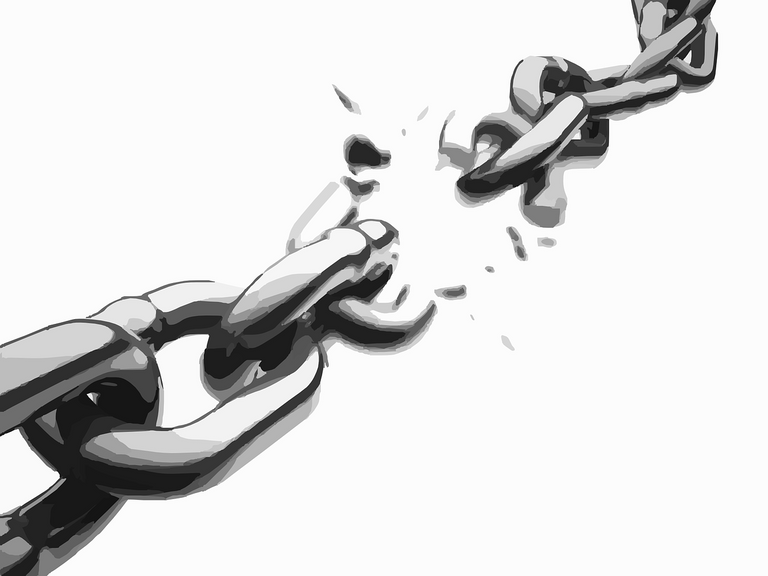 Rewards from this post are split in equal parts among the accounts restricted by 0.22.8888 with the rounding remainder (2%) sent to the decentralized Hive fund.