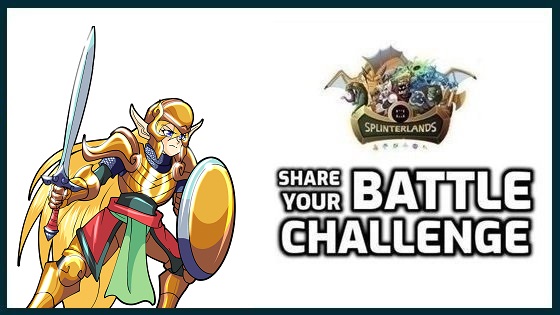 Something else this week again in Splinterlands as the Share Your Battle Challenge is all about dragons instead of a specific card.
---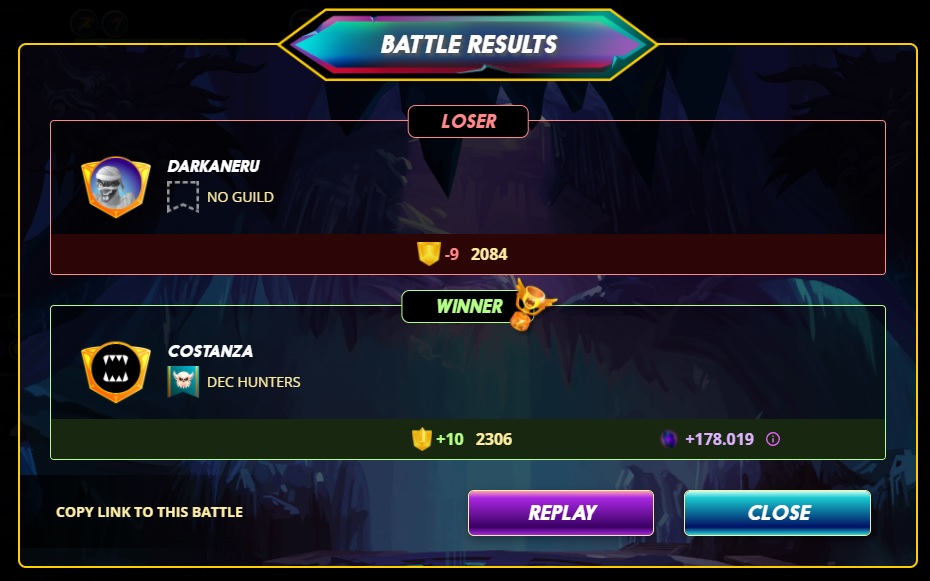 The match played for this Dragon Challenge brought about 178.019 DEC which right now equals a whopping 2.5$ for a single match. While this is great, it also feels unsustainable as more DEC gets printed the higher it is trading against the old 1000 DEC = 1$ peg. Since DEC brings about a good amount of Airdrop points, many are holding on to it despite the high price and it makes things a lot more complicated in terms of stability. The question also remains what will happen when the airdrop comes near an end when everybody at the same time no longer has reasons to hold onto it. The positives bringing in a ton of new players most likely will be worth the collateral damage at the end as the feedback loop will revers when DEC earnings go down making cards worth less which will make more players leave increasing the selling pressure which again drops the value of DEC and so on. I guess when that happens it will be the time to potentially accumulate again.
Anyway, on to the battle Challenge which is all about Dragons this week which is the most interesting class in the game since it can be combined with one of the other splinters.
---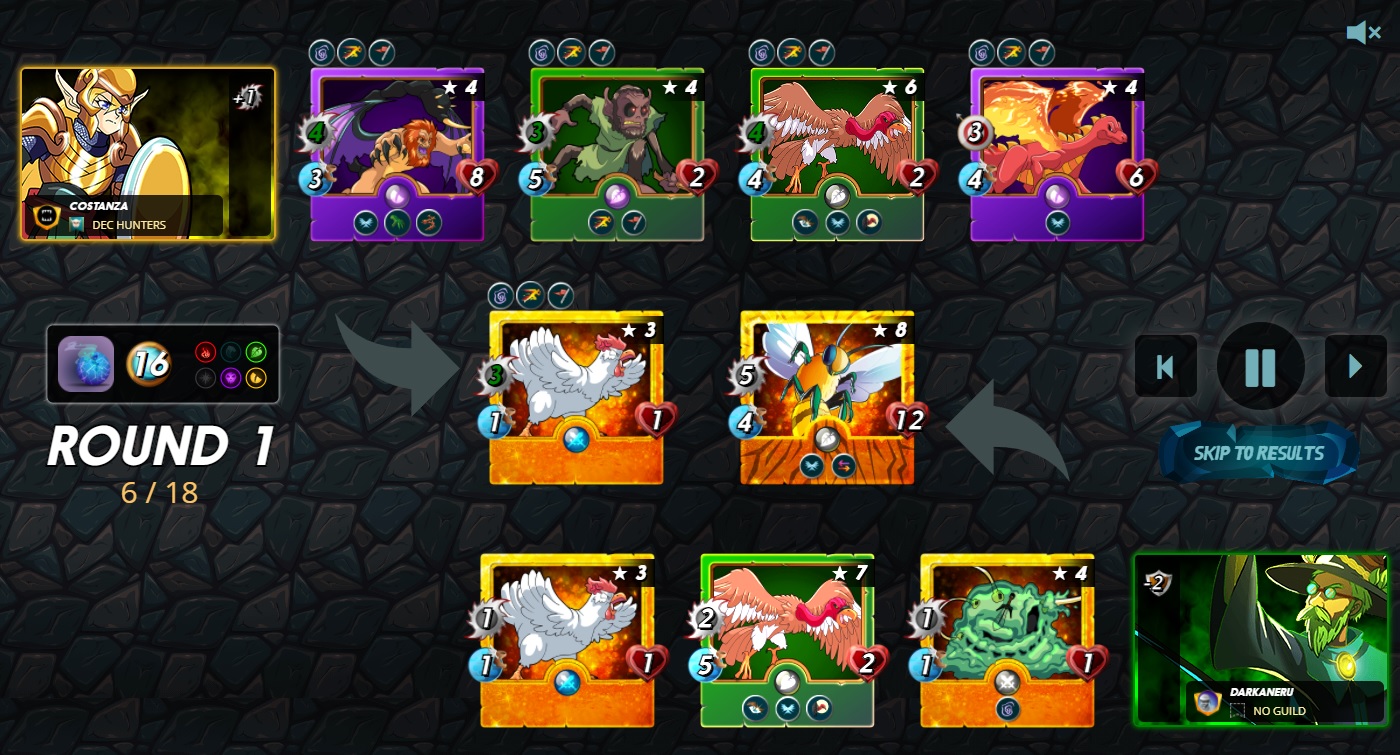 ---
I'm quite fond of the Dragon Summoner Still and play it on a regular basis so there was no forcing specific monsters inside a deck this time around. The game rules didn't allow Magic Monsters which is a great opportunity to play the Daria Dragonscale summoner. I combined it with the Furious Chicken in the first place to take some initial damage, the Manticor which has a lot of health for 4 mana and the Thorns ability The 1 mana Brownie helped the team to get some more speed also giving the 2 main melee attack monsters +1 attack. in the 4th spot was the Screeching Vulture which my opponent also played and to finish the line-up, I played the Fire Spitter which provides some good damage, health and speed for the cost.
---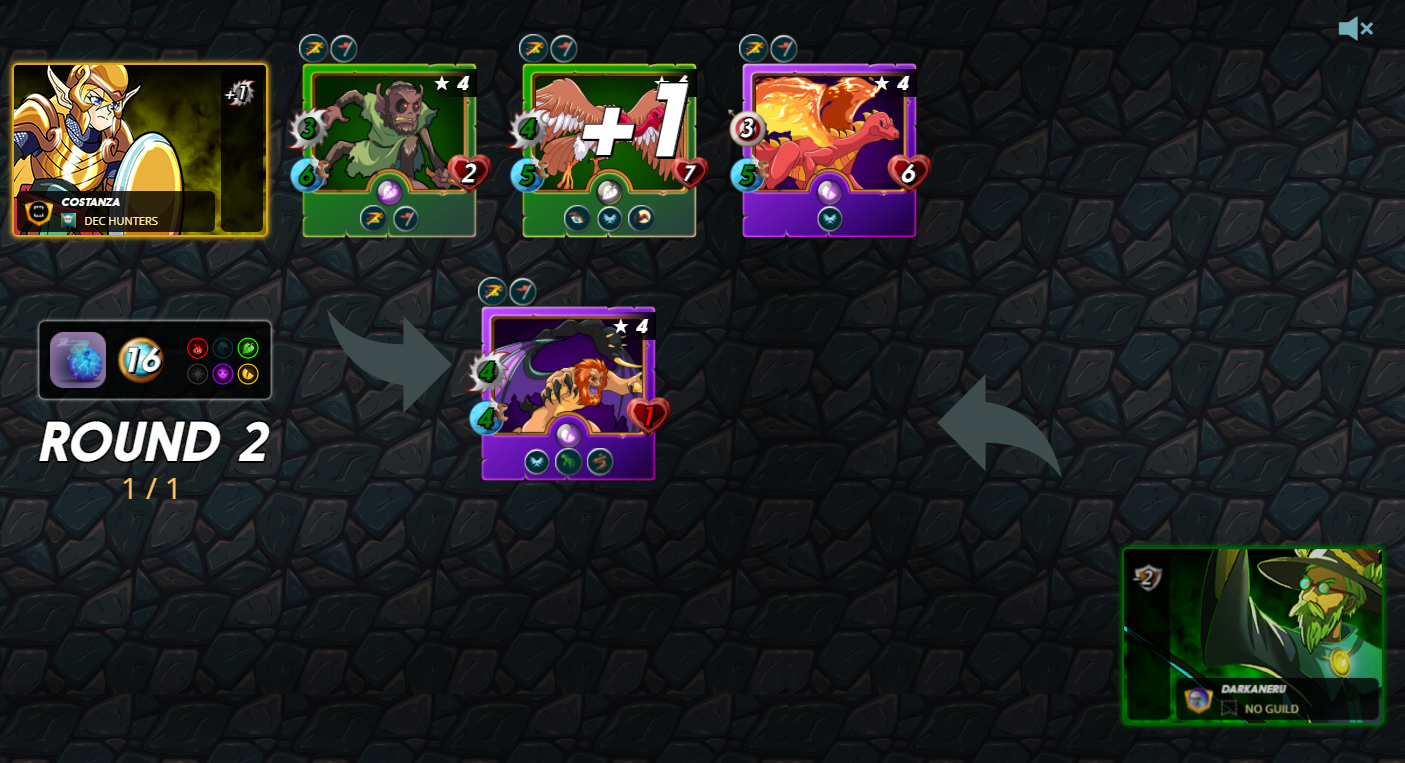 ---
Playing more cards in a low-mana battle generally is a better strategy compared to betting a big tank and putting the Chicken in front also works better as there is far less chance for the opponent to play Sneak cards. The match turned out in a win along with the 178 DEC.
---
Previous Weekly Challenges
---
For more Info Around the Splinterlands Game see...
---