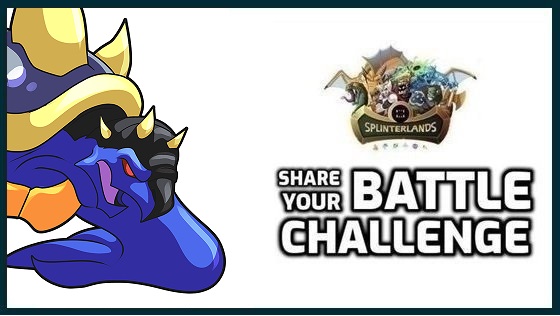 The weekly Share Your Battle Challenges for Splinterlands continues in 2022 and I inted to keep joining them. This week it highlights the Spineback Turtle...
---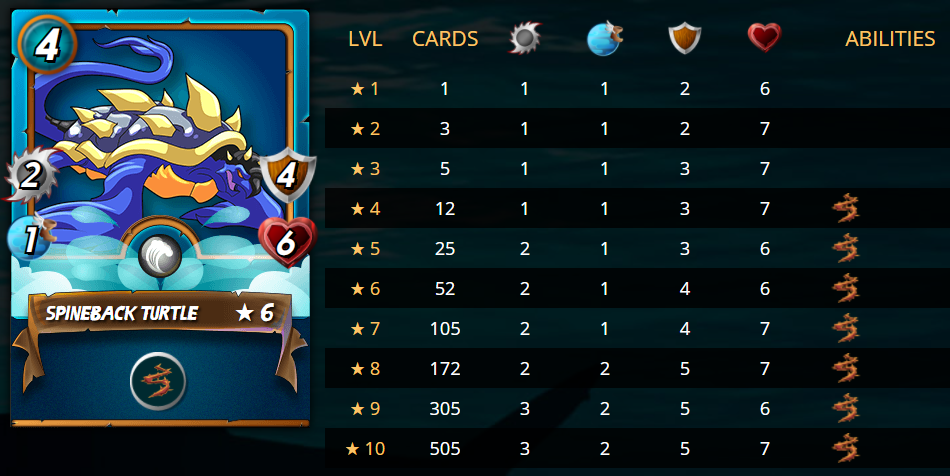 The Spineback Turtle is a common card from the Beta set which has quite good stats for 4 mana and it is very useful in matches where the max mana cap for monsters is set at 4. The main downside is the speed but in matches with reverse speed this makes it double powerful. Certainly a card that is nice to have in your collection and I play it regularly in my games.
---
---
The game rules were suited to play a water melee line-up with off course the Spineback Turtle in the first place. The Electric Eels in 2nd place is anothe 4 mana monster with the Blast ability and a lot of speed. I played the Medusa in 3rd place made use of the +1 Magic Damage and allowed the Parasitic Growth to potentially pick up some more health along the way getting healed in the end by the Crustacean King who provided all monsters also with 2 Armor. The last place was a choice between the Pirate Captain who gived the 3 Melee monsters +1 attack or the Naga Windmaster which recduces the ranged attack from the opponent by 1. I did opt for the 3 mana monster instead of the 4 mana which likely wouldn't have mada much of a difference.
---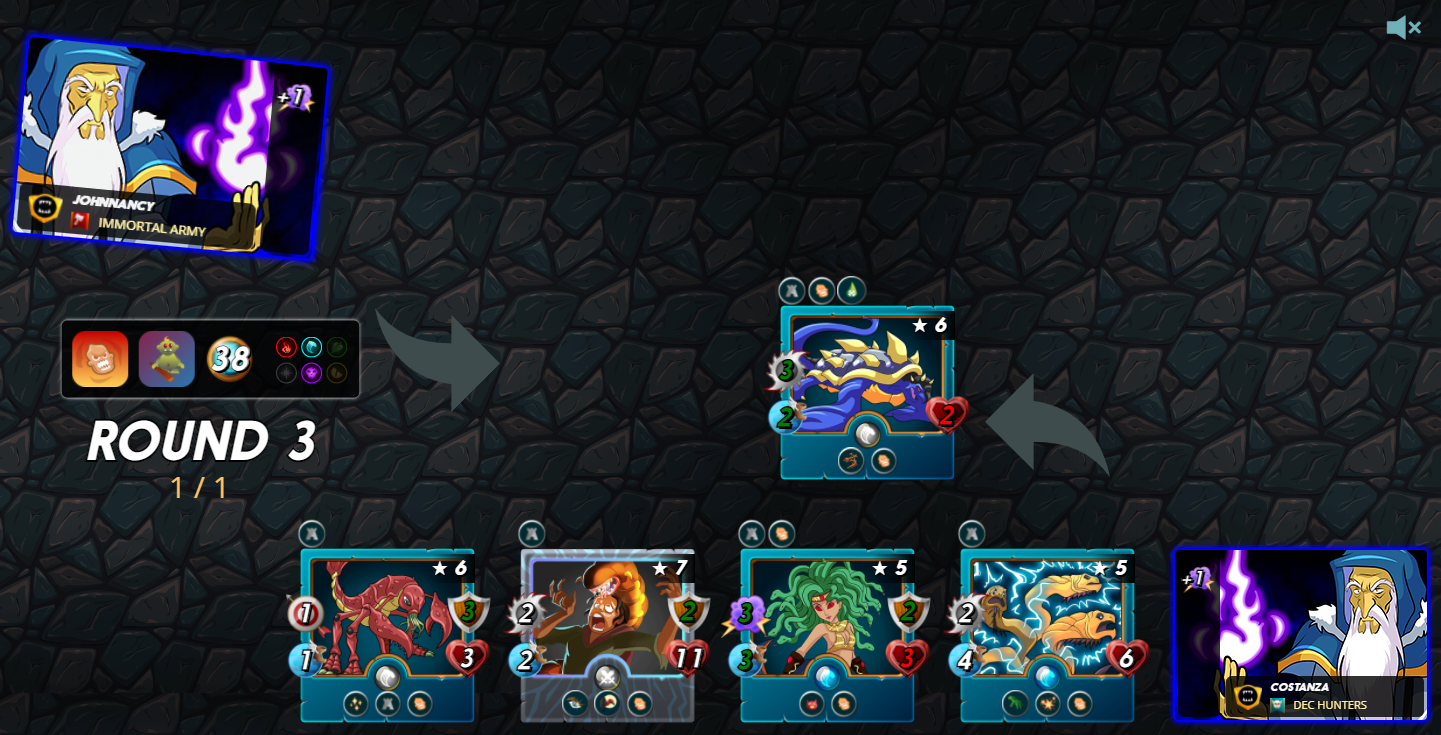 ---
This was a really strong deck but also a very expensive one at a total cost that easily goes above 1250$ which gave me the pay2win advantage causing me to win the match fairly easily.
---
Previous Weekly Challenges