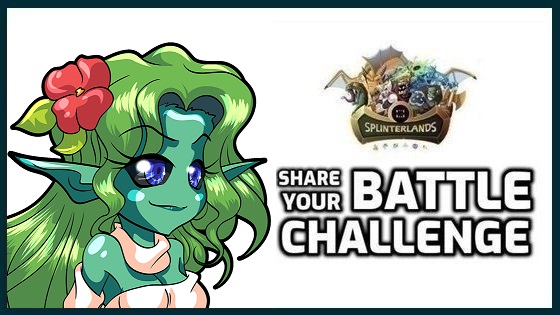 The weekly Share Your Battle Challenges for Splinterlands keep going in 2022 and I continue to join them with pleasure. This week it highlights the Wood Nymph...
---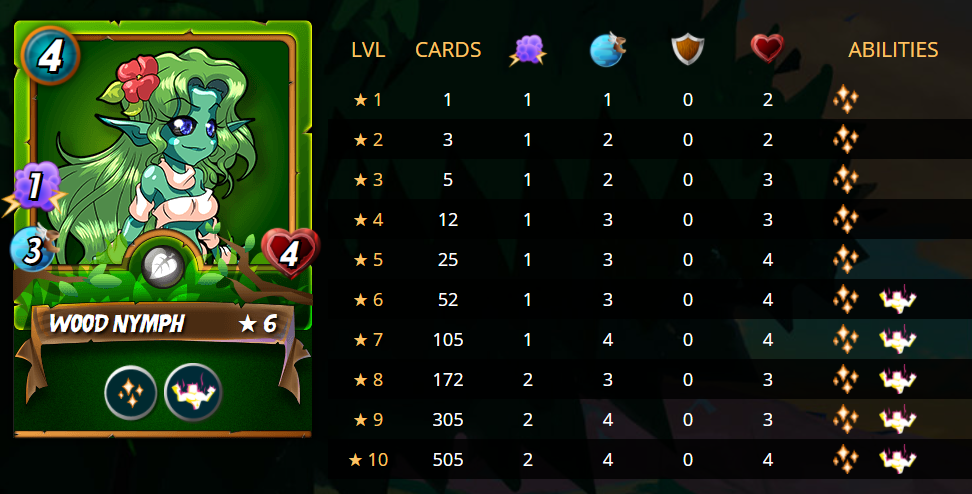 The Wood Nymph is an old reward card that is somewhat a must for Earth Decks since it has the healing ability. Especially in lower mana fights it often can get combined with the Flesh Golem to make a strong combination with double heal. The Strengthen Ability at level 6 also is worth quite a bit. It used to go for just a couple cents back in the days where everyone was earning too many of them but now it has a price of 4.25$ for a single. The reason for this is that it is a very versatile card that can be used with all kinds of rules.
---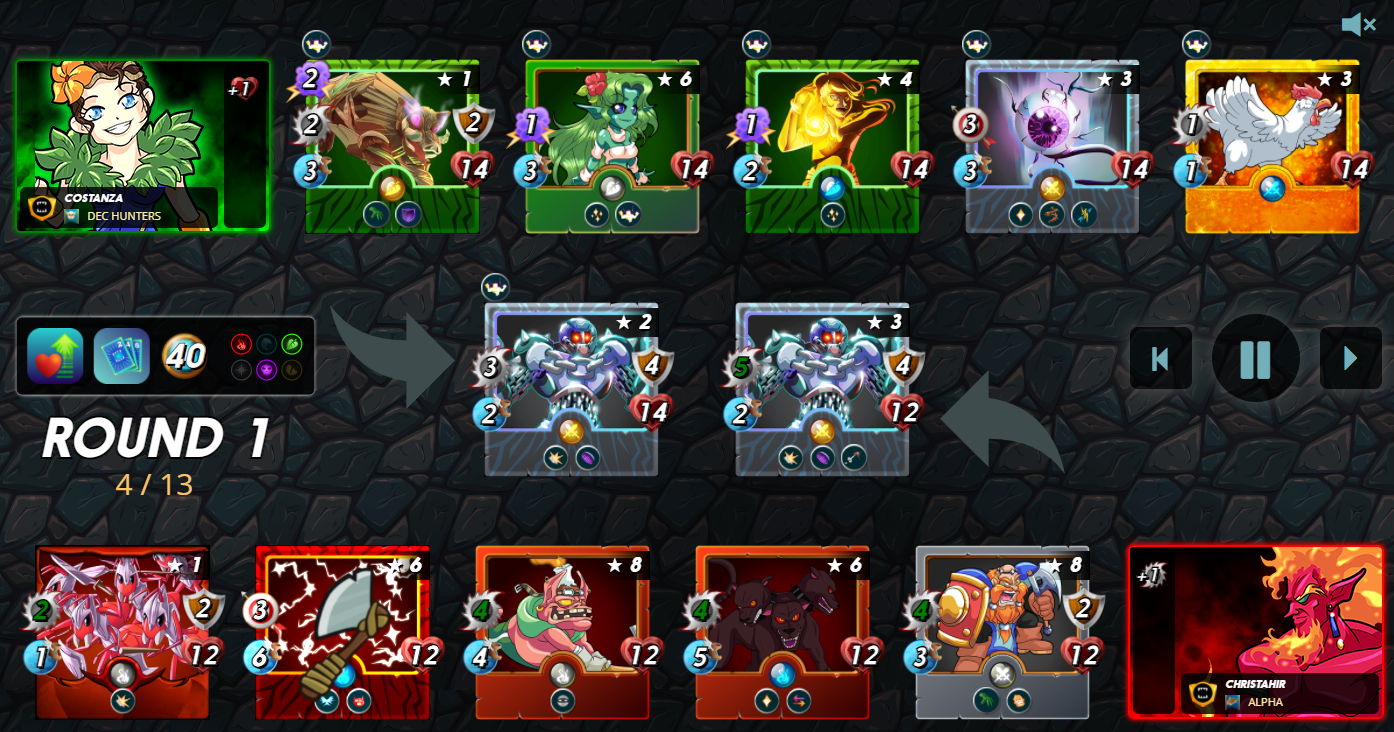 The match rules only allowed even mana cards and gave all monsters the maximum health. Having a monster that heals tends to be worth a ton in these matchups and having 2 or 3 does even more. The Wood Nymph & Khmer Princess both provided heal to my Chain Golem tank which was protected against all types of damage making it so that the opponent needed a crazy amount of attack in order to potentially kill it. The Oaken Bohemoth in 2nd place even at level 1 provided double damage and the Cornealus also had a ton of heal. The Furious Chicken in last place was just there to absorb sneak damage.
---
---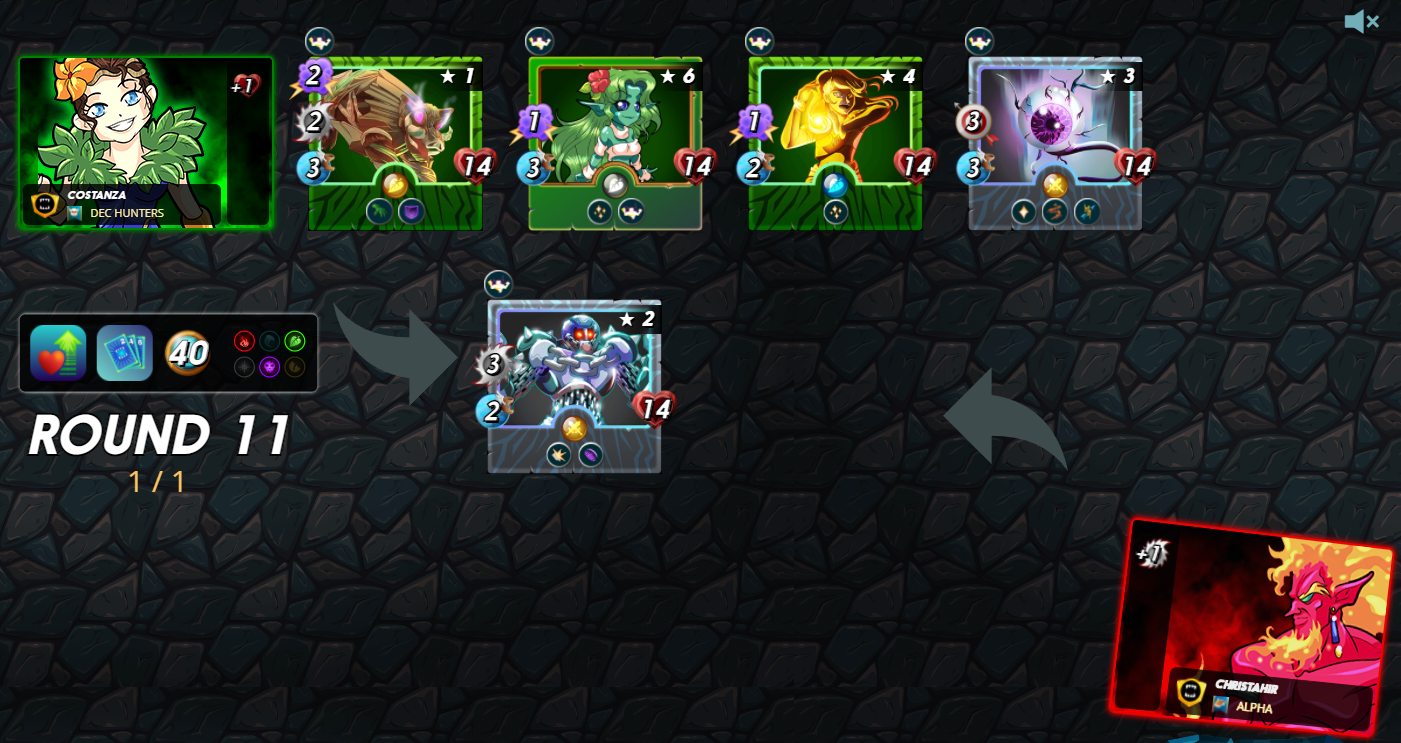 ---
Heal and having cards that actually attack made all the difference in this match which turned out in a clean win.
---
Previous Weekly Challenges