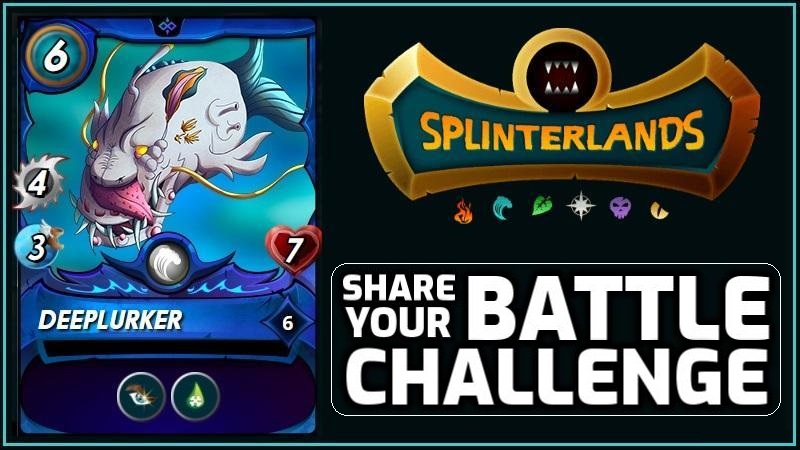 I love these weekly Share Your Battle Challenge that highlight the new Chaos Legion Cards in Splinterlands. This is the DeepLurker.
---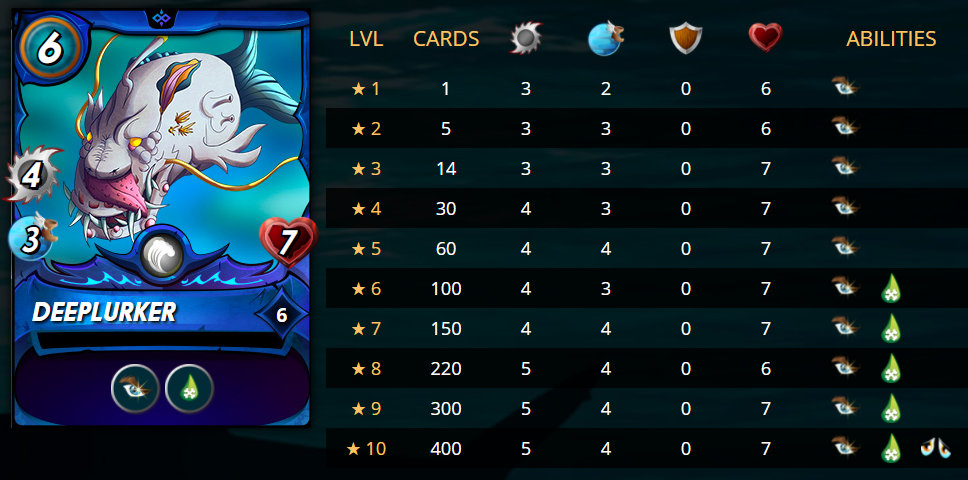 While I would say that most common cards from a new set are underpowered cards designed just to fill packs, The Deeplurker is different as it looks like quite a powerful card, especially at level 5 and up. Overall it has enough health, speed, attack with great abilities to make it worth the 6 mana cost and it can be used in many different decks and situations. This can also be seen in the price as it goes for 0.28$ making it the 2nd most expensive Chaos Legion Common Card costing x5 as much as the average common card.
I did hit the market to get my total copies of this card to 100 Leveling it up to Level 6 which also gives it the powerful poison ability. Combined with the Crustacean King which gives it +2 armor, the Dragon Daria Dragonscale Summoner which gives it +1 Melee Attack, or the Kelya Summoner which gives it more speed and 1 armor it's just a powerful card worth having at a higher level.
---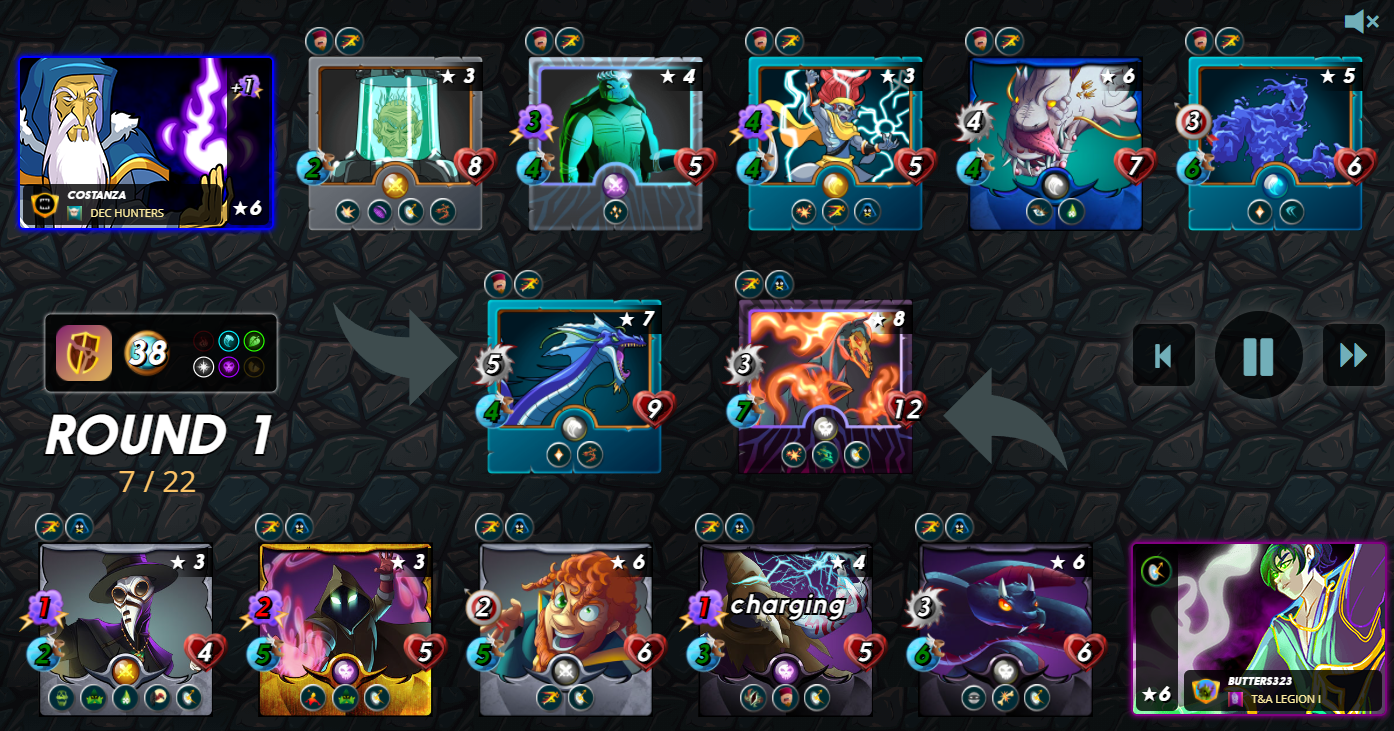 ---
This actually was a fun challenging battle which is really rare in Splinterlands even though my opponent had higher-level cards. I played a very balanced deck with Melee / Magic and Ranged attack combined with quite some healing and speed while my opponent played a full-out Death Speed deck at the cost of limited damage. The Sea Monster is still a card I very much like as a tank especially when no armor is allowed. The Lord Arianthus remains a powerful card and a great fit for the 2nd place followed by 2 Magic Damage Monsters with the Tortinan Chief and the Ruler Of The Seas. I did put the Deeplurker in 2nd last spot but I probably should have put it in 3rd place. The Water Elemental with high speed, dodge and heal remains a great last place card that is rather hard to kill.
---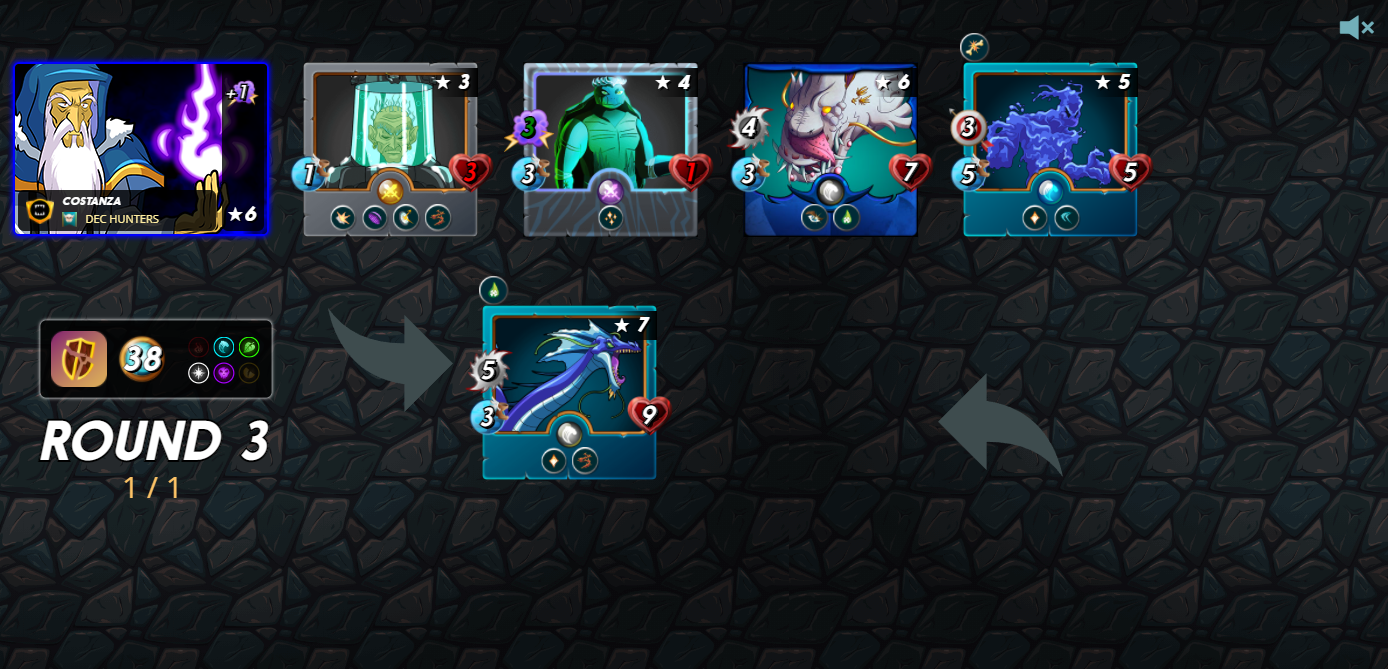 ---
I pretty much destroyed my opponent and it feels good showing how great this game actually could be. Unfortunately these macthes are rare. It also shows how a balanced deck works quite well against opponents that are evenly matched while you need to go more extreme if you play against much stronger opponents hoping you perfectly counter their deck. I also learned a lot from this challenge and have an extra card that I likely will be using a lot from here on out!
---
Previous Weekly Challenges