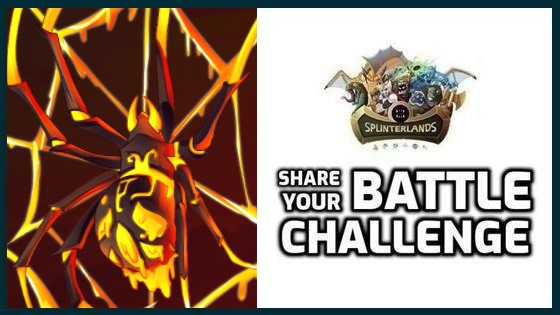 Another card of the new Chaos Legion set is highlighted this week in the Share Your Battle Challenge in Splinterlands. This is the Lava Spider
---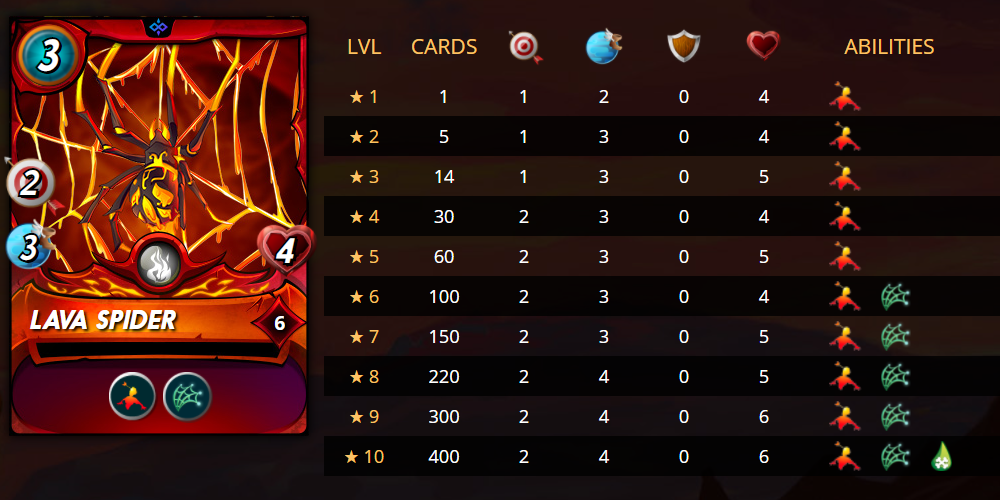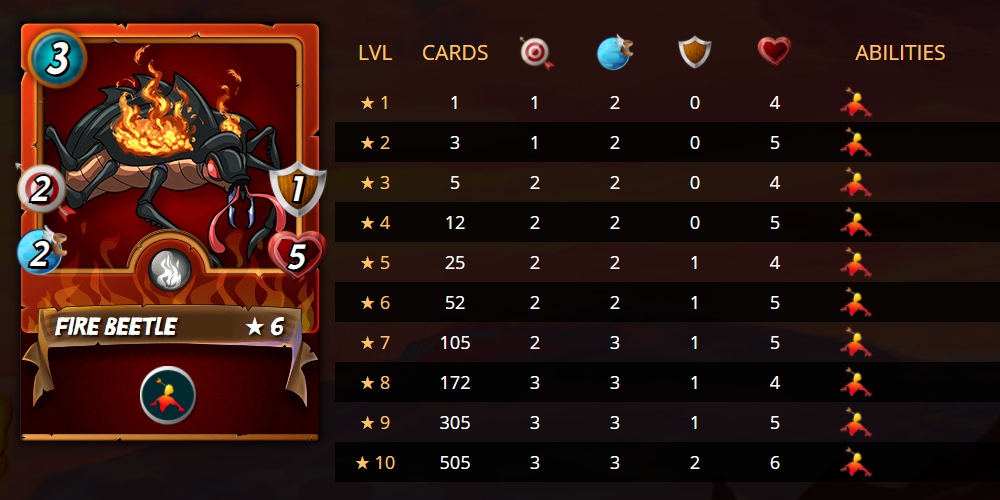 This card is another example of how Common Cards mainly are there to fill packs and how many of them are just a slight variation of cards that are already out there. The Lava Spider in this regard is a worse version of the Fire Beetle from the Beta Set. The 1 Speed extra and the snare ability which isn't worth much replace 1 Extra Health and 1 Armor of the Fire Beatle which I see as a way more useful card. I did play the Fire Beetle instead of the Lava Spider in this challenge match as I right now have no intention to combine the Lava Spider to a higher level.
These cards are most useful in battles with a lower mana cap where all monsters get the last ability given that they have Snipe. Aside from that, the Fire Beetle is a much better card for the last position given the fact that it has 1 armor that protects against Sneak Damage.
---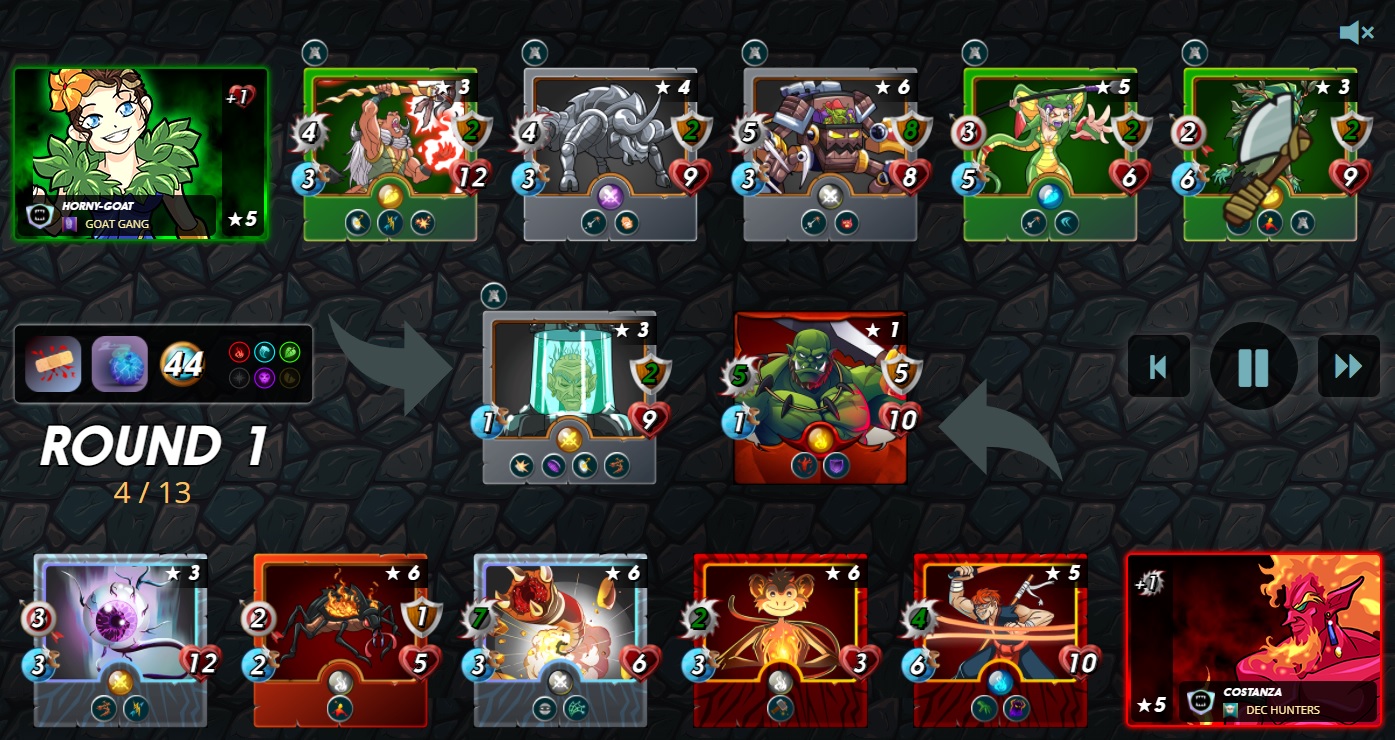 ---
I opted for the Legendary Grum Flameblade as my main tank even though I only have it at Level 1 and it's one of the cards I'm looking to get to a higher level. The Fineas Rage remains a good 2nd place monster with high speed and lots of damage especially against monsters with no attack. I put in the Flame Monkey as a way to restore armor and the powerful Sand Worm to do some serious sneak damage. The Fire Beetle was placed along with my Cornealus as backline monsters.
---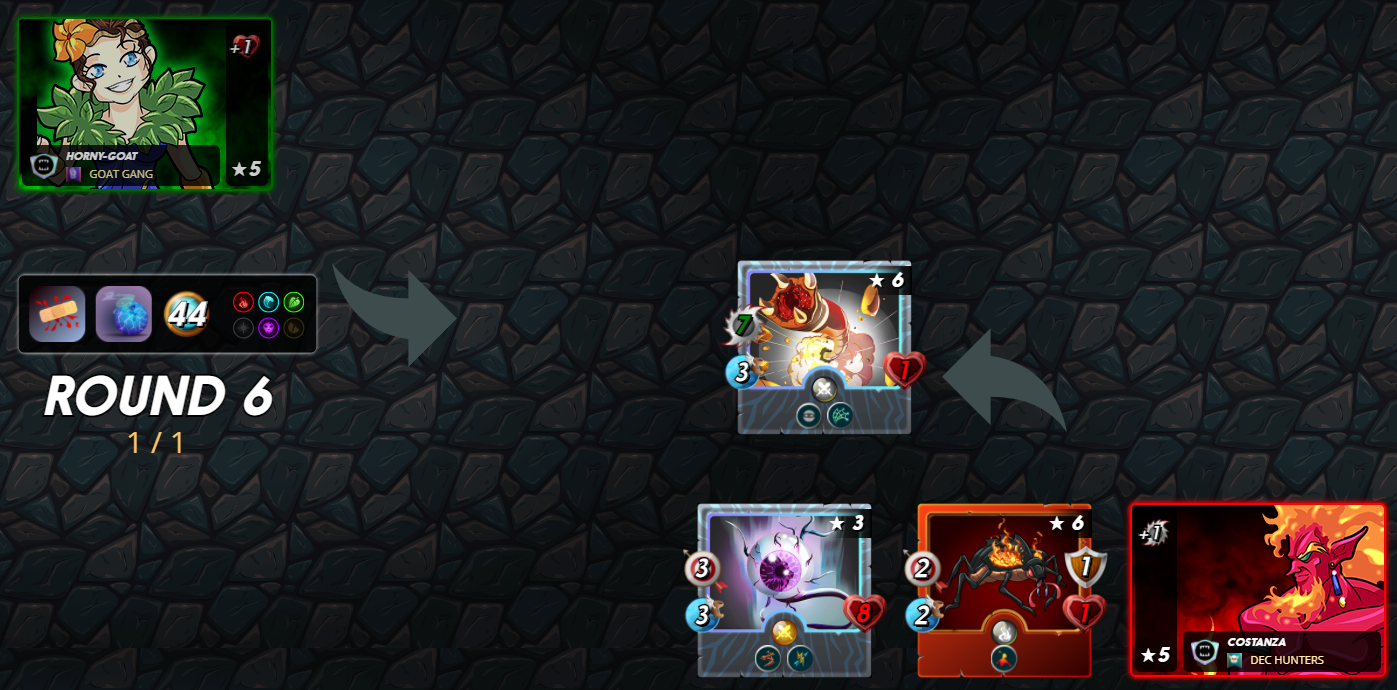 ---
Woth my opponent playing 3 cards that could not attack each round, it turned into a fairly easy win even though my own line-up wasn't exactly the most optimal I could have played in the situation.
---
Previous Weekly Challenges