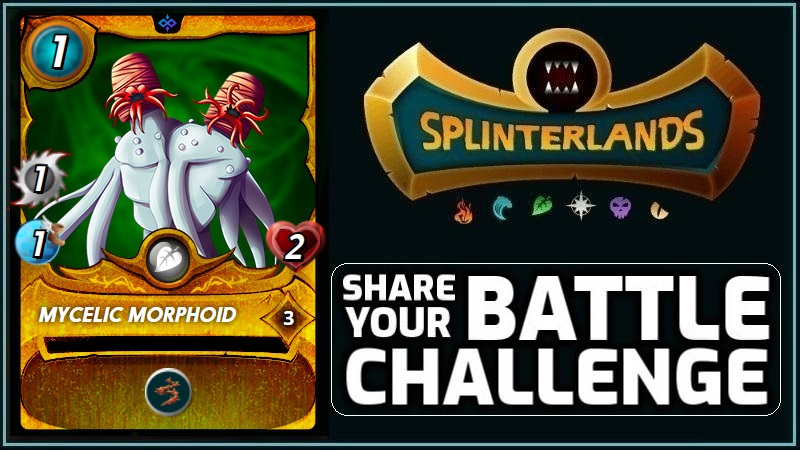 More Chaos Legion action for the Share Your Battle Challenge in Splinterlands this week. This is the Mycelic Morphoid...
---
The Mycelic Morphoid is one of those very cheap must-have cards that is really useful for pretty much every player. There is no need to get it at a higher level than 3 which also makes it nice to have as a golden foil card (0.9$ now).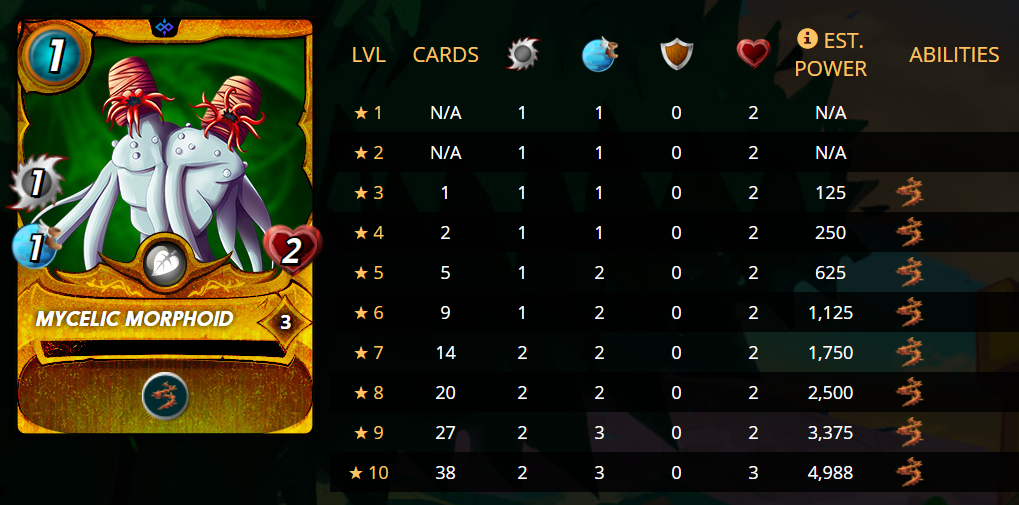 The Thorns ability for 1 mana cost makes this card so great as it is excellent to act as a card to both block some initial damage in first or last place. That is pretty much it for this ward and there is not that much of a power gap between level 3 or higher levels and many of the different levels actually don't add any stats to the card. It was easy to have a game with this card as I'm using it quite regularly in ranked battles on both my accounts.
---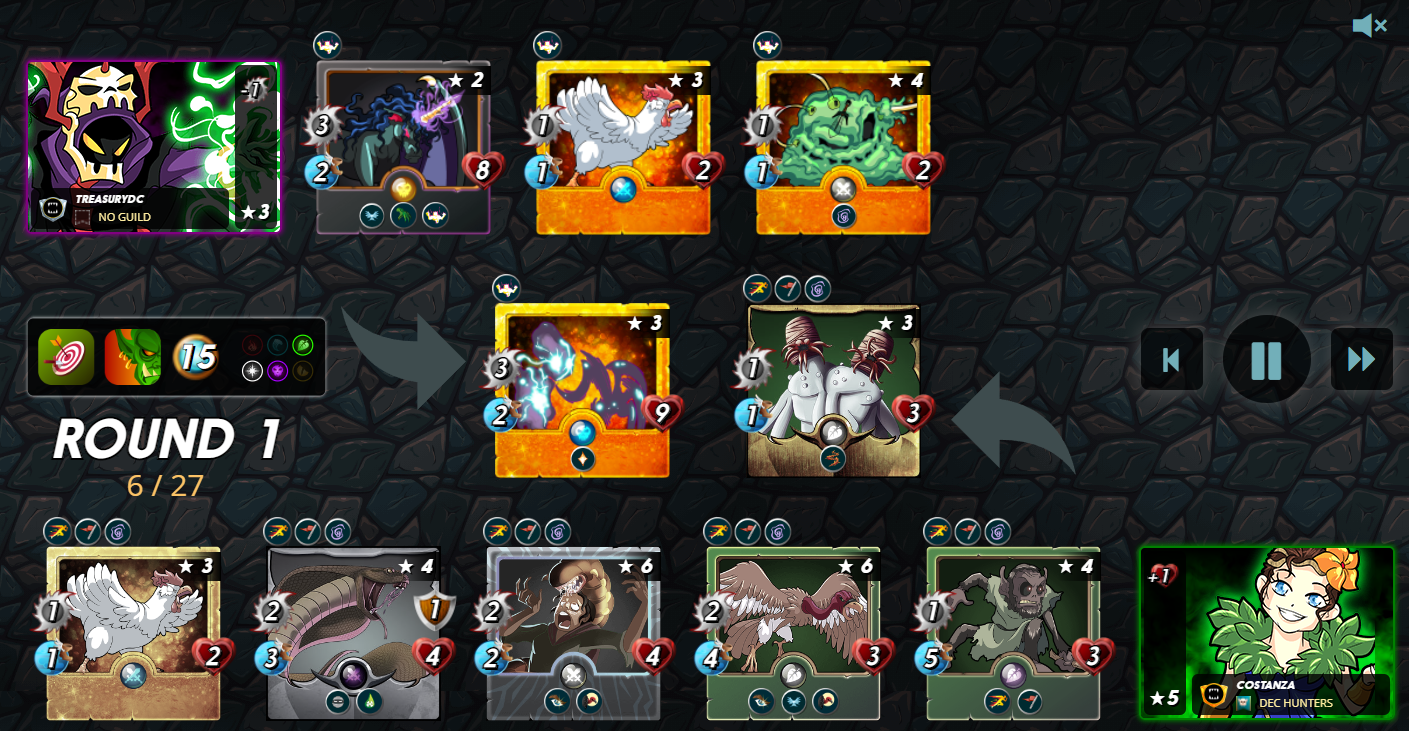 ---
With game rules where only Melee Damage can be used the Mycelic Morphoid is sure to give some Torns damage and I put it in first place. With 15 mana total to be spent, I opted mainly for low mana cards that have decent melee attack from any position. The Brownie helped to give all cards +1 Damage and +1 Speed and both the Screeching Vulture and Parasitic Growth +1 Health along the way. I also played the Uareus and The Furious Chicken in last place to potentually block Sneak Damage.
---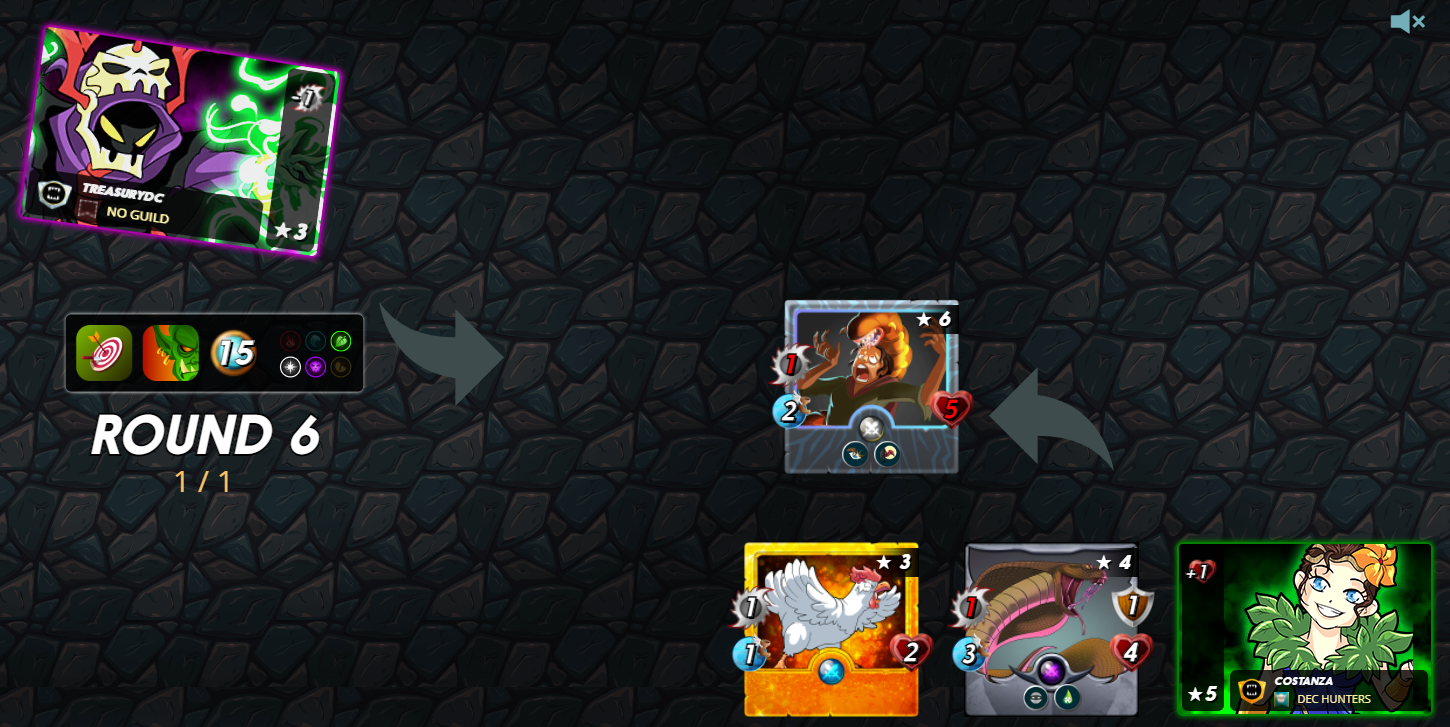 ---
In this match, the Poison Ability from the Uareus made all the difference as the Demoralize and Heal Abilities of my opponent really limited the damage I was able to do once my Brownee was killed. The extra health from the Scavenger ability also did a lot.
---
Previous Weekly Challenges