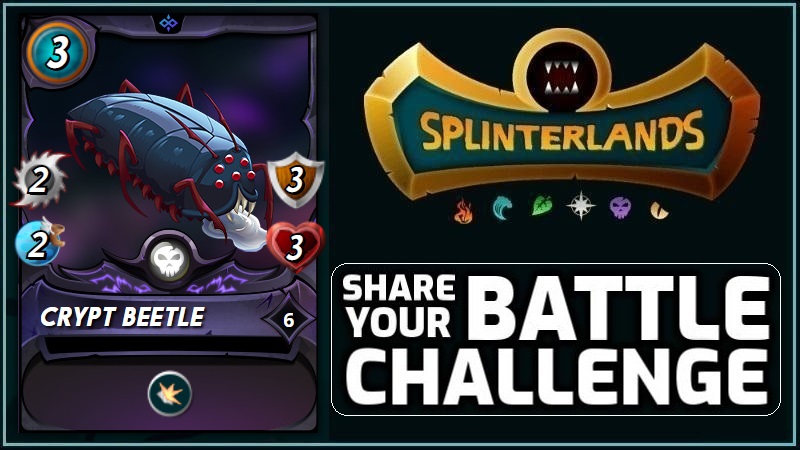 There are plenty of Chaos Legion Cards left to be featured in the Share Your Battle Challenge in Splinterlands. This week, it is the Common Death Crypt Beetle...
---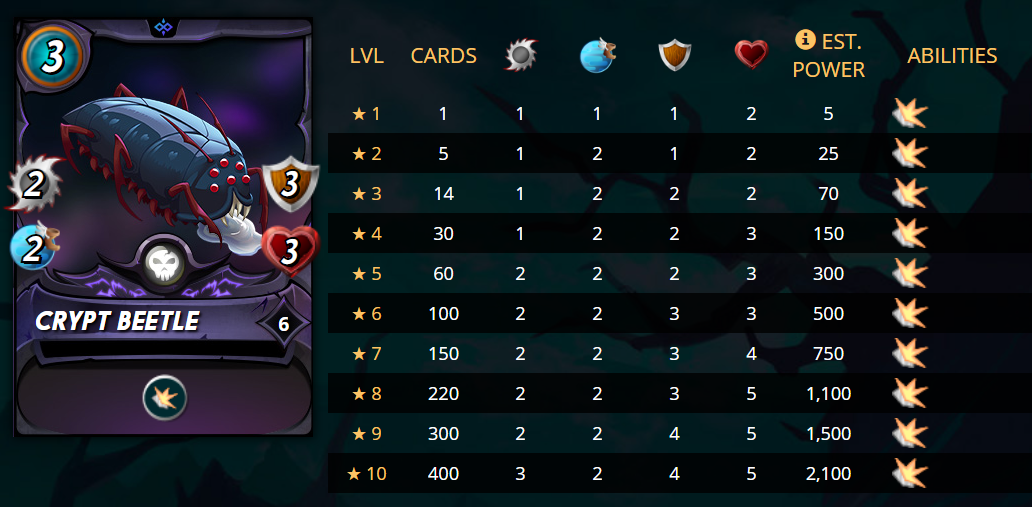 This is one of those cards for me that shows that nearly all cards have a use in the game if there are specific game rules where they are crazy overpowered. For the Crypt Beetle these game rules are very specific. Some that I can think of are no magic allowed as the combination of the -1 Melee attach for the opponent and the shield is quite powerful in that situation. This only with low mana to spend and limited splinters available to be played. For nearly all game rules though, this doesn't feel like a must-have card.
Another way cards like the Crypt Beetle with shield can be used in low-mana battles is in 2nd place when all cards get the blast ability. This pretty much will block most of the blast damage keeping monsters alive for longer. This is how I used this card on my alt account.
---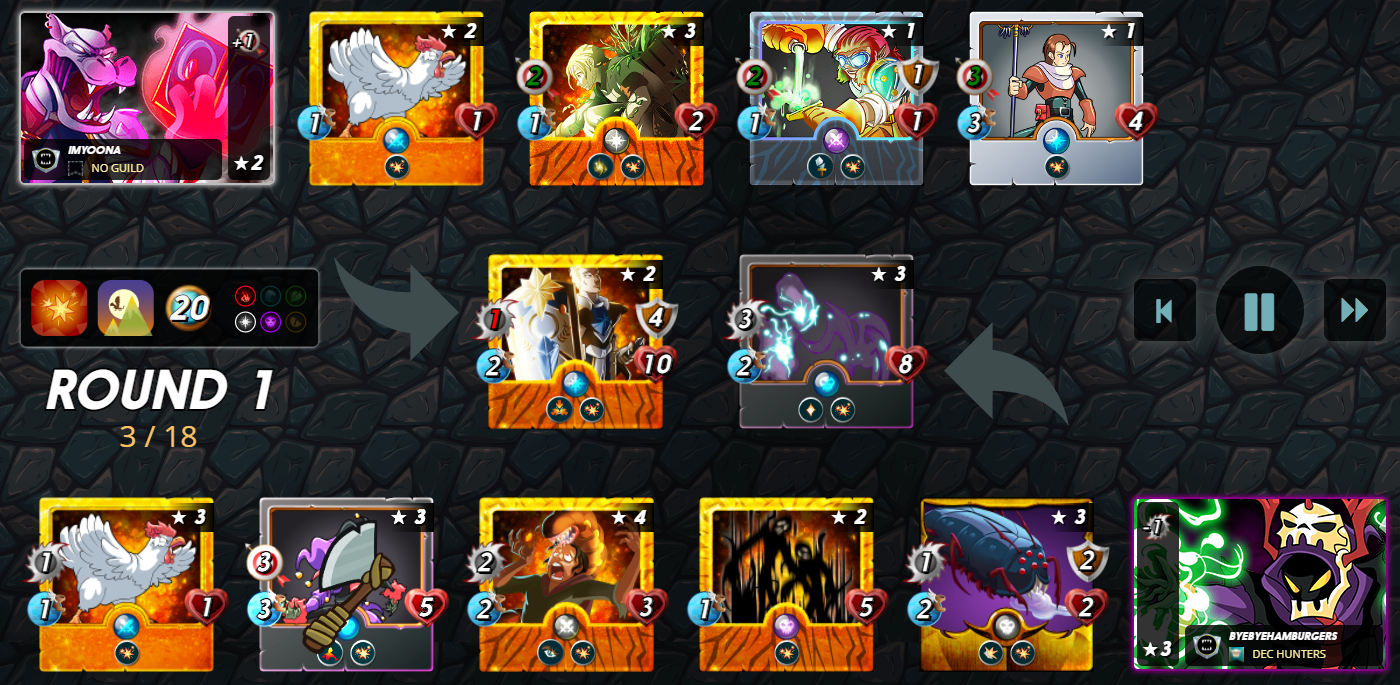 ---
I love the Haunted Spirit as a 1st place tank in low mana battles as the heal is just really powerful to keep it alive. I played the Crypt Beetle in the 2nd position even though it could not attack just to absorb blast damage. This also is the card for the Shadow Presence which is a card I think is quite underrated. The 2 cards that I played to mainly do damage trying to optimize the blast were the Parasitic Growth and the Twisted Jester, Finally to absorb potential sneak damage I played the Furious Chicken in last place.
---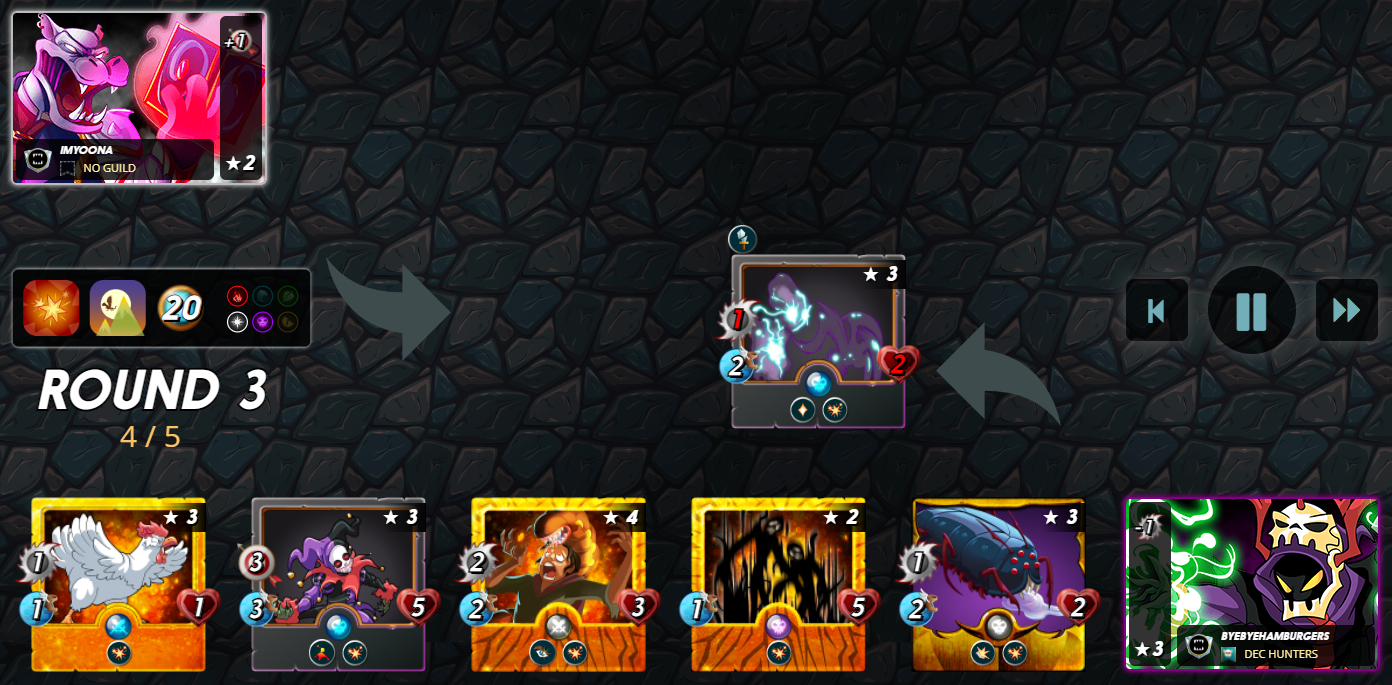 ---
It turned out in a clean win with very little satisfaction like most games as my opponent simply didn't seem to have the cards to really be competitive.
---
Previous Weekly Challenges