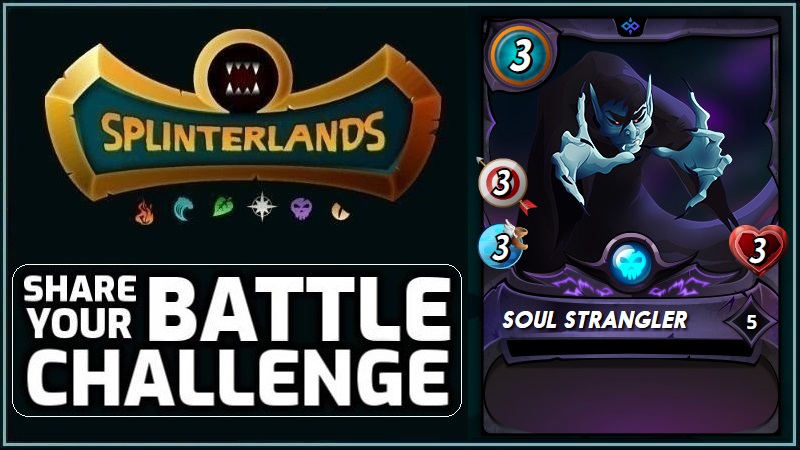 Another Chaos Legion card this week in the Share Your Battle Challenge for Splinterlands. This time it's the Death Rare Soul Strangler.
---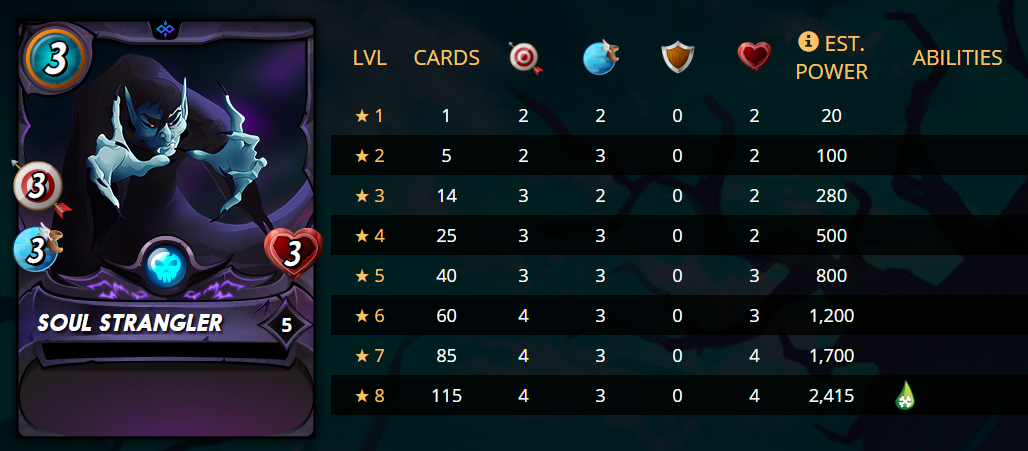 ---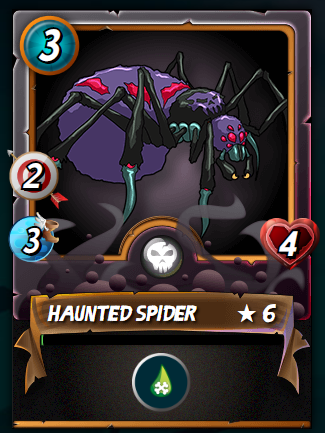 There is not much wrong with this card as it's awesome to get 3 ranged damage for a 3 mana cost. Many of the Chaos Legion cards are direct replacements for older beta cars with very similar stats. For the Soul Strangler, this is the Haunted Spider which I clearly see as the stronger card at the same level as it has 4 health and the Poison Ability witch more than makes up for the 2 ranged damage instead of 3. If the damage hits (which has an equal chance to the Soul Strangler hitting) there is a 50% chance for the poison to hit dealing 2 damage at the end of each round bypassing armor and divine shield. So more damage and more health for the Haunted Spider.
I can see the use case for the Soul Strangler in lower mana battles just as a solid card despite its weaknesses. I have leveled it up myself to Level 5 today just for the challenge and with an eye on the future as now, I will continue to use the Haunted Spider.
---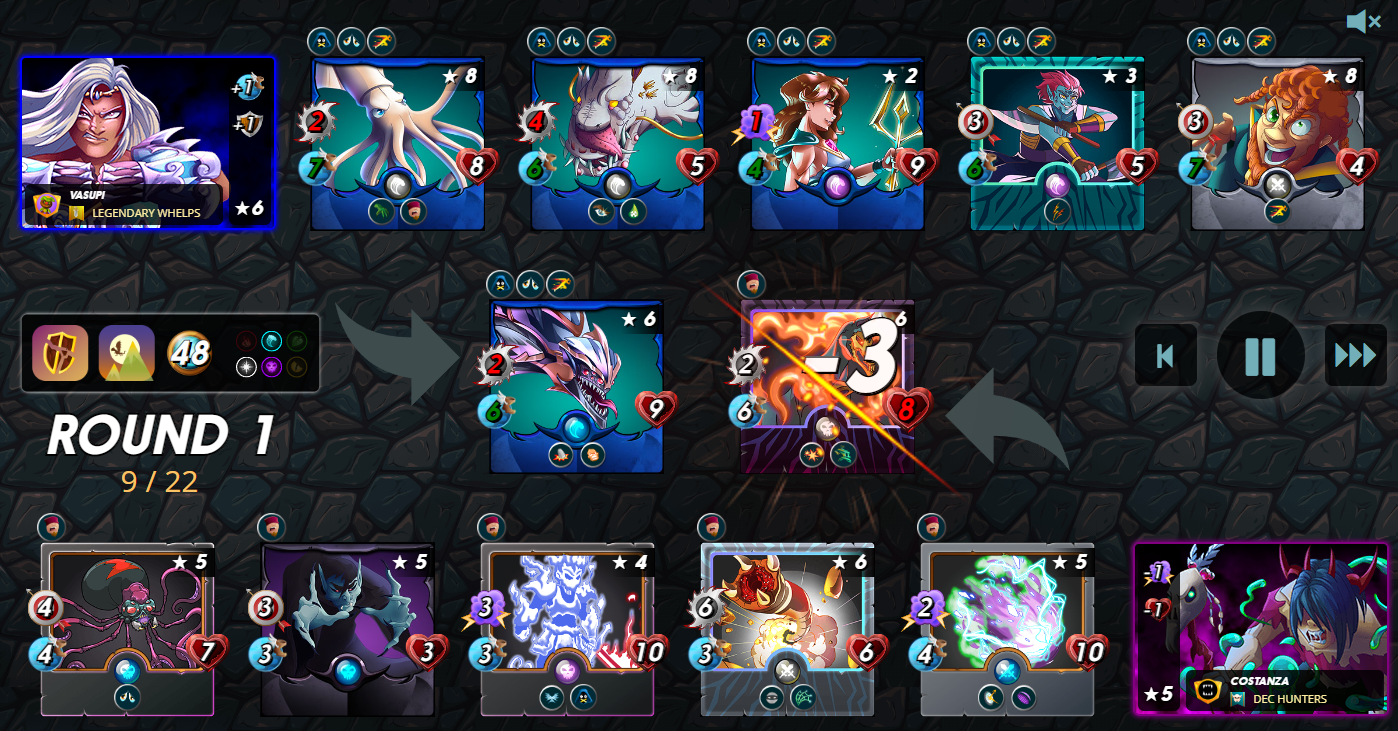 ---
I'm not sure what I was thinking with this line up as it feels like I just randomly put some monsters on there. I have been enjoying playing Speed Death lately and I guess I tried something like that which didn't work without fully committing to the speed aspect. With no armor and no legendaries, it was mostly about having monsters that do a lot of damage. I guess I hoped the Nightmare tank would evade a lot of damage which didn't happen as I didn't play any real speed buffs. The Prismatic Energy was rather randomly put in there as I had quite some mana left over and I didn't really think about the fact that I was way too much going on a Magic counter which isn't even that strong with these game rules. The Sand Worm is almost always good with these rules given the sheer damage it can do. The Phantom Soldier is also a card I use a lot in death just because it counters magic which in most games is pretty important. The Soul Strangler also was rather randomly put in there mostly just for this challenge and the Octopider was nice as it also has some good damage while reducing the melee attack of the opponent.
---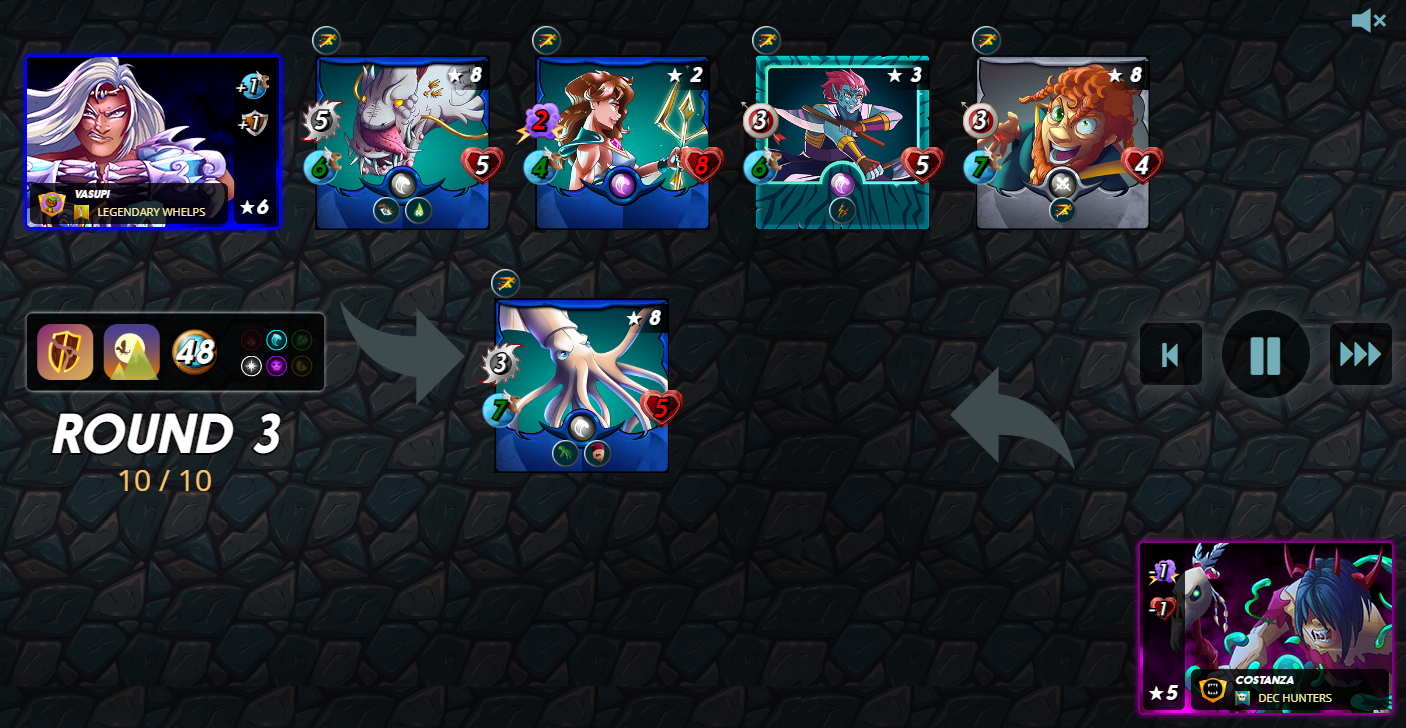 ---
The deck-building skills this week were just pure garbage with no synergy or idea whatsoever which left me crushed by my opponent and rightfully so. The Soul Strangler likely is a card I won't use that much unless it's in low mana battles using it alongside the Haunted Spider even though the Twisted Jester is probably a better option for 1 mana more.
---
Previous Weekly Challenges